Playgrounds: Endless Jungles of Entertainment or Hidden Minefields of Injuries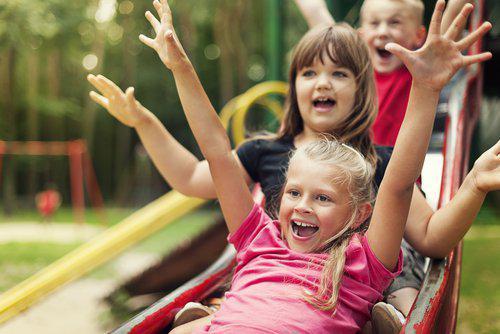 Playgrounds for children are places meant for fun, laughter and life-long memories. But, some playgrounds can be among the most dangerous places for children to play. There are many activities available to keep children occupied, such as swing sets, monkey bars, slides, ladders, etc. Although these activities and obstacles offer children many different ways to socialize, exercise and avoid boredom, they unfortunately provide ample opportunities for children to suffer severe injuries.
According to the United States Consumer Product Safety Commission (CPSC), approximately 200,000 children suffer playground-related injuries each year. The most common injuries sustained at playgrounds involve children falling to the ground from the equipment they are using. In Wisconsin, playground falls are the leading cause of injuries to children between the ages of five and nine. The American Academy of Orthopaedic Surgeons found that the vast majority of injuries suffered by children at playgrounds involve climbing equipment and swings. The types of injuries children suffer range from minor cuts and bruises to fractures and amputations.
Causes of Playground Accidents and Injuries
Every year, countless individuals and children suffer injuries due to unsafe equipment or harmful property conditions. Playgrounds are located on hard surfaces or in sand. Not only are playgrounds usually located in unique places, they usually include equipment of all shapes and sizes.
The CPSC identified many hazards found in the equipment at playgrounds. These hazards include, but are not limited to:
Lack of appropriate protective surfaces, depending on the equipment;
Equipment with protruding properties;
Equipment with properties of entrapment in openings;
Insufficient equipment spacing could allow strangulation to occur;
Tripping hazards;
Suspended hazards;
Improper placement of guardrails or lack of guardrails;
Broken equipment; and
Sharp edges.
When these hazards are present at the playground your child visits, your child is exposed to danger and could suffer serious injuries when using the equipment available.
Who is Responsible for Playground Accidents?
These hazards usually arise due to a lack of maintenance, adequate supervision or poorly designed equipment. Adequate supervision greatly reduces the chances children will suffer injuries at playgrounds. If an individual negligently failed to supervise the playground when your child suffered an injury, he or she could be liable for the injuries of the child. Also, playground equipment should be maintained regularly and repaired when necessary. If the playground is improperly maintained, the property owner could liable for the injuries of the child. Finally, if the playground was improperly designed for the targeted age group using the playground, the person responsible for designing the playground could be liable.
Your Legal Options
As you can see, more than one party could be responsible for the injuries your child suffered. Playground injuries can be very complex depending on the circumstances of each case. If you are caring for a severely injured child, you should contact an experienced Milwaukee personal injury attorney who will be able to identify the responsible party and get you the compensation your child deserves.