Safety Factors in Wisconsin Snowmobile Accidents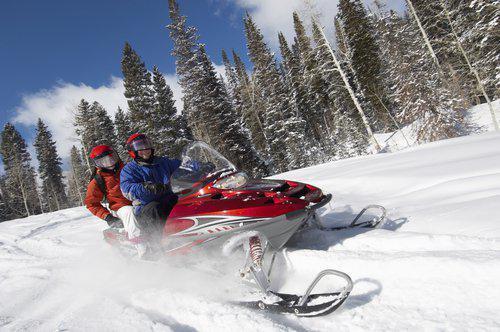 Wisconsin has one of the highest national averages for snowfall and accumulation, which makes it a prime location for snow sports and recreational activities, like snowmobiling. Unfortunately, these activities are not without risk, including the potential for a fatal accident. Proper gear, safety knowledge, and proper equipment maintenance can help reduce those risks, but there are still fatalities each year. Information from the Department of Natural Resources (DNR) indicates that alcohol consumption and/or excessive speed are often a factor.
Snowmobile Crashes, Alcohol, and Excessive Speed a Fatal Combination
According to an analysis from DNR, there were 23 snowmobile accident fatalities in the 2013-14 riding season. This is a slight increase from 20 fatalities in the 2012-13 riding season, five of which were drownings that were largely attributed to the unstable ice conditions and a series of freezing and thawing on winter riding trails. This was not the case in last year's snowmobile fatalities. Out of all the recorded fatalities, 65 percent had speed and/or alcohol as a suspected factor. Nine of the crash victims had blood-alcohol levels above the intoxication level of 0.08, and at least six accidents had alcohol listed as a possible contributing factor. Preliminary information for the 2015-16 riding season suggests Wisconsin is already on par with last year's figures, with seven deaths already recorded, some of which had factors such as alcohol, vehicle speed, and night riding .
Important Safe Riding Tips for Wisconsinites
No matter your age, no matter your level of experience, there are some important safety recommendations that you should follow when snowmobiling. Some of the most crucial are to avoid alcohol consumption, stick to the trails, avoid riding in the dark, and avoid using excessive speed. Proper safety gear should also be used, and you should avoid riding alone, if at all possible.
You May Be Due Compensation for Your Snowmobiling Accident
If you or someone you love have been involved in a snowmobiling accident, you may be entitled to compensation to cover medical bills, lost wages, or other accident-related costs. It is important to seek legal counsel, however, because such cases are often complex and difficult to win. This is especially true when working with insurance companies who often attempt to minimize the consequences of an accident or may rule out negligent parties involved. The attorneys of Gimbel, Reilly, Guerin & Brown, LLP have been serving Wisconsin accident victims since 1968. We work closely with medical experts to establish the long-term implications of your accident, and provide aggressive representation to ensure your rights are protected. Contact our experienced
Milwaukee personal injury attorneys
to schedule your consultation and learn how we may be able to help with your case. Call
414-271-1440
today.
Sources:
http://wpr.org/dnr-state-snowmobile-deaths-par-last-season
http://saferiderssafetyawareness.org/
https://currentresults.com/Weather/Wisconsin/Places/milwaukee-snowfall-totals-snow-accumulation-averages.php