Recovering Compensation in a Pedestrian Hit-and-Run Accident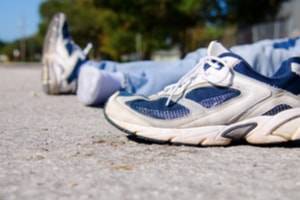 Any car accident can be a frightening experience, but pedestrian accidents are among the most dangerous — people on foot are likely to suffer serious injuries even in a low-speed collision. A hit-and-run accident in which a driver does not stop his or her car or remain at the scene of the collision after striking a pedestrian can be especially devastating. Victims are often unsure of their options for pursuing compensation for their injuries.
Protecting Your Rights to Compensation
Under Wisconsin law, drivers who strike another vehicle or a pedestrian with their car are required to stop, investigate the accident, exchange information with others involved in the accident, and provide aid and assistance to anyone who was injured. Failure to do so is a crime and can result in misdemeanor or felony charges, depending on the extent of the damages.
A person injured by the negligence of a driver may seek compensation for his or her damages including the cost of medical treatment and rehabilitation, lost income due to missed work or impaired earning ability, and pain and suffering. However, pedestrians injured in a hit-and-run accident may have difficulty recovering compensation because they are unable to identify the driver who was at fault.
While it can be challenging to do so after suffering an injury, it is important to gather as much evidence as possible that may help identify a hit-and-run driver. Writing down the license plate number and a description of the car (make, model, color, etc.) and the driver is a good place to start. Witnesses at the scene of an accident can also be a valuable source of information, and nearby businesses may have security camera footage that contains identifying details.
Even if a hit-and-run driver cannot be identified, an injured pedestrian may be covered under his or her own personal insurance. If the insurance policy includes uninsured/underinsured motorist (UIM) coverage, then he or she may be able to file a claim and receive compensation for expenses such as medical costs.
Contact a Milwaukee, WI Personal Injury Attorney
If you have been injured in a hit-and-run accident, the experienced attorneys of Gimbel, Reilly, Guerin & Brown, LLP can help you understand your options for receiving compensation. We will do everything we can to locate the driver responsible for your injuries including working with private investigators who are skilled in uncovering information and evidence relevant to your case. We can also assist in filing insurance claims, ensuring that you receive the coverage you deserve. Contact our Milwaukee pedestrian accident attorneys today at 414-271-1440 to arrange a consultation.
Source:
https://docs.legis.wisconsin.gov/statutes/statutes/346/XI/67