What Should I Do if I Am Injured in a Wisconsin Snowmobile Accident?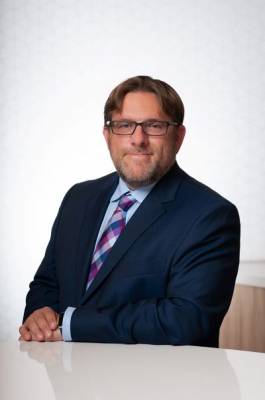 By Attorney Chris Strohbehn
In Wisconsin, many people take advantage of the winter weather at this time of year to ride their snowmobiles. This popular hobby can be a source of enjoyment and excitement, but it can also be dangerous. Snowmobile accidents are fairly common in Wisconsin, and many result in serious injuries and even death. If you have been injured in a snowmobile accident, you should know the steps that you can take to give yourself the best chance of recovering damages.
Steps to Take After a Snowmobile Crash
Injury victims from snowmobile crashes have the option to pursue compensation for their damages if the accident was caused by another negligent party. After an accident in which you are injured, you should do the following:
Notify law enforcement. Wisconsin law requires anyone involved in a snowmobile accident that results in injury or fatality to stop and exchange information with other involved parties, to alert law enforcement as soon as possible, and to file a report with the Wisconsin Department of Natural Resources within 10 days.
Get treatment for your injuries. As with any accident resulting in injuries, you should seek medical attention as soon as you can to mitigate the effects of your injuries and start creating a medical record.
Take note of any other parties involved. If you were riding near the road, this could include the driver of a car or truck that collided with you. Away from the road, other involved parties could include drivers of other snowmobiles, the driver of a snowmobile in which you were a passenger, or in some cases, the manufacturer of a defective snowmobile or part, or a person or company that rented a snowmobile to you.
Work with an attorney to gather evidence. You may be able to collect some evidence immediately after the accident, including pictures of the scene and statements from witnesses. You should also hire an attorney who can help you gather other forms of evidence that point to another party's negligence, including police reports and blood alcohol tests. Operating a snowmobile under the influence of alcohol is illegal in Wisconsin, and it is a common cause of the most serious snowmobile accidents. Other common examples of negligence include driving at unsafe speeds or in unsafe proximity to roadways, buildings, or pedestrians.
Contact a Milwaukee County Snowmobile Accident Attorney
At Gimbel, Reilly, Guerin & Brown, LLP, we represent injury victims from all types of accidents, including those involving snowmobiles and other recreational vehicles. We will work with you to build a case for another party's negligence and pursue full compensation for your damages. Contact a Milwaukee personal injury lawyer today at 414-271-1440.
Sources:
https://dnr.wi.gov/topic/snowmobile/fatalitySummary/snow2019.pdf
https://dnr.wi.gov/files/PDF/pubs/le/LE0201.pdf