Can Parents Sue After a Child's Injury?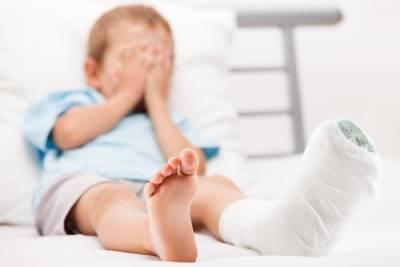 If a child is injured in an accident where he or she was not at fault, a parent or legal guardian is the proper party who can file a lawsuit on behalf of the minor. Wisconsin law recognizes the unique situation that arises when a child is injured in an accident.
There are three special rules that apply in the cases of accident victims who are under age 18:
1. Child victims have a longer statute of limitations. A statute of limitations is the deadline by which an accident victim must file a lawsuit. Failure to file within the statute of limitations results in the dismissal of your claim. In Wisconsin, a typical personal injury claim has a statute of limitations of three years.
If the victim of an accident is a child, the statute of limitations is two years after the child's 18th birthday. This law recognizes that a child cannot bring a suit because it is the parent's decision whether to file. Once the accident victim reaches the age of majority, he or she can file a suit on their own and typically has two years to file.
In cases concerning medical malpractice and lawsuits involving the government, a child may not have as long to file a suit.
2. Child victims are not held to the same standards as adult victims. In a personal injury suit, all parties are held to a standard of reasonableness. If a child is involved in an accident, the child will be held to a reasonable child standard if over the age of seven. If under the age of seven, a child cannot be found to act with negligence.
For example, if a pedestrian was hit by a car and they did not look both ways before crossing the street, a judge may find that the adult pedestrian was partially negligent. The pedestrian's damage recovery would thus be reduced. If a 10-year-old child was in the same accident, perhaps a judge would not find the child at-fault because a reasonable 10-year-old child would also have gotten into the accident. Finally, if the pedestrian was under age seven, a judge could not find that the child contributed to the accident.
3. Damage awards are protected by the courts. While parents must bring the suit on behalf of their minor child, parents do not get awarded money damages. If there is an award, a guardian ad litem will be appointed to make sure that the money is used for the benefit of the child.
Damage awards are closely guarded and are only to be used for the child's costs associated with the accident until the child turns 18 years old. If there are healthcare expenses related to the accident, a parent must petition the court for the funds to be released. Courts do not typically approve disbursements for ordinary child care expenses.
Once the child turns 18 years old, the money will be released and not subject to these restrictions.
Contact a Milwaukee WI Personal Injury Lawyer
Lawsuits involving a child victim can be serious and complex. You must make sure that the damage award you receive will be enough for your child's lifetime. As a parent, you should pursue all rights your child may have. The knowledgeable Milwaukee personal injury attorneys at Gimbel, Reilly, Guerin & Brown, LLP have the experience to get your child the compensation provided for by law. Call 414-271-1440 to schedule an initial consultation.
Source:
https://docs.legis.wisconsin.gov/statutes/statutes/893/II/16