We're All In This Together: Legal Services are considered Essential Services under Gov. Evers' "Safer At Home" Order. Our attorneys and staff remain available by phone and email to assist you with all of your legal needs during this time of uncertainty. You can count on us to continue to perform the highest quality legal services and serve our clients as we have done since 1968. For more information, please visit our COVID-19 Client Safety Resource page at grgblaw.com.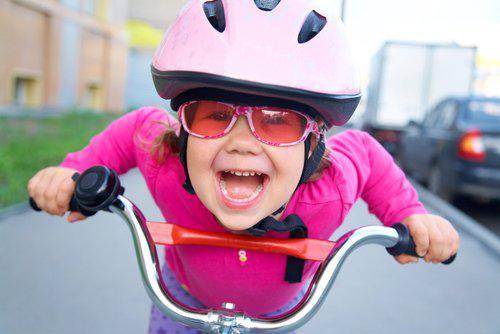 Because they are still learning the rules of the road, and because their judgement skills are still developing, all children riding bicycles have an elevated risk of
injury at intersections
. However, a new study suggests that, because they are typically more impulsive and have trouble paying attention, children with ADHD may be at an even higher risk of being involved in an accident. Knowing this, parents may wish to refresh their children on the basics of street safety and, in some cases, continue to monitor them as needed.
About the Study
Published in the December 2015 issue of  the Journal of Child Psychology, the study analyzed the response time and decision making abilities of 27 children with ADHD and 36 children without ADHD as they "crossed" a simulated intersection on stationary bicycles. Researchers found that, while all children crossed the street with similar-sized gaps between cars, children with ADHD tended to stall and typically had less time to get across safely. Moreover, children with ADHD seemed to struggle more when it came to readjusting after being exposed to heavier traffic. Rather than wait for wider gaps, they continued to cross when gaps between cars were smaller, which increased their risk of an accident.
Improving Traffic Safety for All Children
Each year, nearly 400,000 children are treated in emergency rooms for bicycle-related injuries. Children also account for approximately 5% to 10% of all road traffic deaths in the United States each year. To help keep them safe, parents should monitor children and regularly discuss the basics of proper bike and traffic safety.
Basic Traffic and Bicycle Safety for Young Children:
Do not play in or near the road;
Do not ride on or near the street without adult supervision;
Always stop to look and listen when entering a roadway to cross;and
Always have an adult present when preparing to cross or enter the street.
Basic Traffic and Bicycle Safety for Older Children:
Always ride with traffic, regardless of whether you are one the road, shoulder, or sidewalk;
Approach every intersection (including alleyways, driveways, and parking lots) with extreme caution;
Keep at least one hand on the handlebars at all times (and two is better);
Obey all traffic signs and signals, even if it appears there is no other traffic nearby;
Ride only in the daytime; and
Always wear a helmet.
Parents who have children with ADHD may also wish to teach their children how to look for longer gaps between cars. Chances are, they will have a big enough gap to cross, even if their timing is off. If, however, you are concerned about your child's safety, you may wish to revert back to beginner strategies, at least until you are certain they can handle crossing safely on their own.
Bicycle Accident or Injury? Our Skilled Attorneys Can Help
If you or someone you love has been injured on a bicycle because of someone else's negligence, you may be entitled to compensation. It should be noted, however, that these cases are often extremely complex. Get the representation you deserve with GRGB Law. Compassionate, determined, and resourceful, our
Milwaukee bicycle accident attorneys
provide personalized attention and sound legal advice, even in the most difficult of cases. Find out how we can help you by scheduling your consultation. Call
414-271-1440
today.
Sources:
http://nwitimes.com/niche/get-healthy/kids-with-adhd-may-be-more-likely-to-have-accident/article_fc95458d-d3a0-5057-8bd0-5b37b30ada66.html
http://who.int/violence_injury_prevention/child/injury/world_report/Road_traffic_injuries_english.pdf
http://ibike.org/education/safety-kids.htm