Premise Liability: Who Is Responsible in a Slip and Fall Accident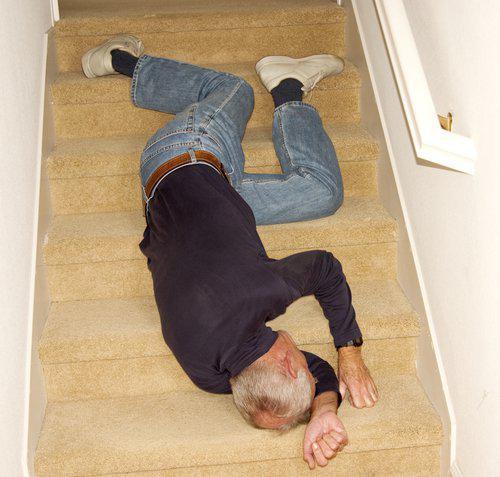 Accidents happen all the time and frequently, injuries occur as a result. But, when the injuries occur due to elements outside of your custody or control, legal recourse may be an option. When you slip and fall on someone else's property, it may lead to a premises liability case. You need to prove that the property owner is liable for your injuries — that the homeowner was negligent in some way.
When a homeowner hosts a party and invites guests, the homeowner will most likely be liable for any injuries the guests suffer while on the premises. A homeowner owes a duty of reasonable care to guests. This means that a homeowner must provide a reasonably safe environment for guests invited onto the premises. Additionally, homeowners have a duty to prevent dangerous conditions unless the conditions are so obvious that the guests will avoid it.
If you or someone you know slipped and fell on the premises of another as an invited guest, you should contact an experienced premises liability attorney who will be able to assist you in identifying who is responsible for your injuries and provide you with the guidance you need to get the compensation you deserve.
Homeowners Are Protected by Insurance
Generally, individuals who suffer injuries while at the house of a family member, friend or acquaintance feel embarrassed, awkward or intimidated when contemplating the filing a legal claim against people they know. Your mind should be at ease because a homeowner typically has an insurance policy that covers accidental injuries suffered by guests when on the premises. The damages you suffered, such as medical expenses, may be covered by the insurance company. Infrequently, these types of cases will only go after the personal assets of the homeowner if they do not have insurance.
Proving Liability in Slip and Fall Cases
Under Wisconsin law, you only have three years from the date of injury to bring your claim.
The most difficult element to prove in a premises liability case is that the owner knew, or should have known, of the dangerous condition that caused your injury.
Under the law of Wisconsin, a social guest is considered a licensee. This means that the owner of the premises is only required to warn of hidden dangers, but might not be required to fix them.
In order to prove the homeowner was negligent, you must show that the homeowner failed to act like a reasonable person would under a similar situation. Possible factors when evaluating a homeowner's negligence include:
Whether the dangerous condition was hidden or open and obvious;
The length of time the dangerous condition was present;
Whether or not the homeowner could have taken action to eliminate the condition; and
Whether or not preventative measures could have made the dangerous condition less dangerous, such as the addition of adequate lighting, sign or hand rail.
But, it is important to note that the homeowner may argue that you were either fully or partially responsible for your injuries, a concept governed by the theory of contributory negligence. Contributory negligence occurs when you are found to have been over 51 percent liable for your own injuries; if this is found to be the case, you will be barred from recovering anything from the homeowner.
If you were the victim of a slip and fall as a guest at a friend's house, you should call an experienced Milwaukee injury attorney who will help you understand your legal rights, evaluate your case, and pursue a favorable outcome. Contact us today.