Study Finds Falls the Number One Cause for Ocular Trauma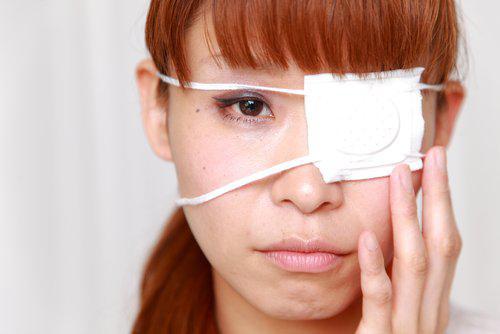 A recent study reveals that falls are the number one cause of serious eye injuries. Fighting came in as the number two reason why eye injuries occur.   The study results were recently presented at the annual meeting of the American Academy of Ophthalmology (AAO). Statistics show that over the past decade, eye injuries caused by falls were responsible for almost 8,500 hospitalizations.
The study was conducted by researchers from Johns Hopkins University, who analyzed data collected from almost 47,000 patients who had been diagnosed with ocular trauma. The types of ocular trauma included the eye being pierced by some type of object and orbital fractures. The research team looked at the type of injury, cause of the injury, how long the patient remained in the hospital, and what the total cost of that hospital stay was. They also separated patients by age.
The data showed that the majority of those patients who received eye injuries in falls were typically age 60 years of age or older. Approximately 3,000 of those injuries occurred in slip and fall accidents, while another 900 happened because the patient fell down stairs.
Coming in at cause number two, there were almost 8,000 people hospitalized with ocular trauma caused by fighting or some other type of assault. For patients who were between the ages of 10 to 59, fighting was the number one cause of eye injuries.
The number one cause of eye injuries for children under the age of 10 was having their eye struck by something, either through an accident or by another person. Vehicle accidents were the second cause of children's eye injuries.
The study also revealed that the cost of treating these injuries spiked during the 10-year study period by over 60 percent. The average medical costs for ocular trauma is currently around $20,000.
Many people do not often initially realize how serious an eye injury can be. Even an injury that appears to be mild can result in permanent damage if it is not treated immediately. If you have received an eye injury caused by the negligence of another party, contact an experienced Milwaukee personal injury attorney to find out what legal recourse you may have.
Sources:
http://claimsjournal.com//national/2015/11/18/267087.htm
https://gstatic.com/healthricherkp/pdf/eye_injury.pdf