We're All In This Together: Legal Services are considered Essential Services under Gov. Evers' "Safer At Home" Order. Our attorneys and staff remain available by phone and email to assist you with all of your legal needs during this time of uncertainty. You can count on us to continue to perform the highest quality legal services and serve our clients as we have done since 1968. For more information, please visit our COVID-19 Client Safety Resource page at grgblaw.com.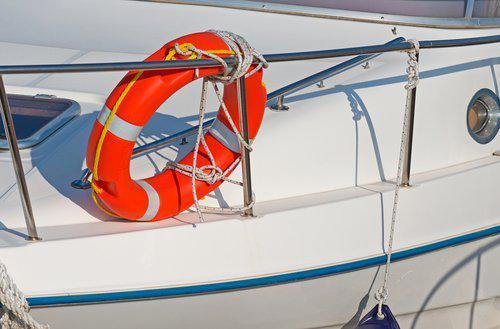 Summertime is without a doubt the most popular time of year for water sports across the United States. Driving or riding on a boat is fun, and a great way to create lifelong memories with friends and family. Just as driving or riding as a passenger in a motor vehicle, accidents happen. A pleasurable ride on a boat can instantly turn into a painful ride to the hospital.
According to the United States Coast Guard, in 2014, there were 4,064 recreational boating accidents that resulted in 610 deaths and 2,678 injuries. In 2013, the Wisconsin Department of Natural Resources reported that 87 boating accidents occurred, resulting in 66 injuries and 13 deaths. There are many circumstances leading to boating accidents and it is not always clear who is responsible.
Causes of Recreational Boating Accidents
The common causes of recreational boating accidents include:
Driver intoxication;
Recklessness through speeding and maneuvering;
Driver distraction;
Equipment failures;
Unlicensed drivers; and
Operating boats in hazardous conditions.
Furthermore, the majority of boating accidents occur when your boat collides with another boat, hits another boat's wake, hits a wave, or your boat simply hits a rock, object or land mass.
Recovering for Your Injuries
Recreational boating accidents are very similar to automobile accidents. In order to recover damages for your injuries, you need to prove that you suffered injuries as a result of someone else's negligence. Under the law, the driver of a recreational boat has a legal duty to safely operate the boat at all times. Not only do you have to prove that you suffered injuries as a result of someone else's negligence, you need to prove that he or she failed to act with reasonable care.
Under the law, the driver of a recreational boat has a legal duty to safely operate the boat at all times. This also includes looking out for the safety of any passengers aboard the boat. A driver who fails to operate the boat safely or look out for the safety of any passengers has acted negligently.
If you can prove the other party negligently caused your injuries, you would be entitled to damages. These damages include payment for your medical bills, lost earnings, future lost earning capacity, pain and suffering, and recovery for any partial or permanent disability. Although it seems relatively simply to prove negligence and recover damages in recreational boating accidents, there are some issues that are not always clear.
In some cases, it will be hard to determine who caused the accident. If two or more boats were involved, each driver might be responsible for your injuries and could be required to pay damages based on their level for fault, which is determined by the judge or jury.
Consult an Attorney
Remember, the law places the burden of proof on you to show the driver was responsible for the accident and your injuries. If you or a loved one suffered injuries as a result of a recreational boating accident, you should contact an experienced Milwaukee personal injury attorney who will be able to navigate the waters of negligence and get you the compensation you deserve.