What Are My Options if I Was Injured by Fireworks?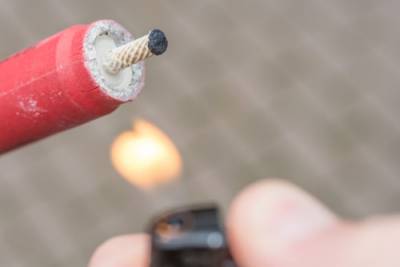 Over this past Fourth of July, many people enjoyed using or watching fireworks. While they can be a fun way to celebrate the holiday, fireworks can also be very dangerous, and if they are defective or used incorrectly, they can cause serious injuries. Those who have suffered harm or property damage due to dangerous fireworks will want to work with a personal injury attorney to determine how they can recover financial compensation from those who were responsible.
Fireworks Injuries Have Increased in Recent Years
While people regularly suffer injuries from fireworks, the number of people who have been injured has risen over the past few years. The Consumer Product Safety Commission (CPSC) reports that in 2020, more than 15,000 people suffered fireworks-related injuries that required treatment in an emergency room. This was a significant increase from around 10,000 injuries in 2019. The number of deaths related to fireworks also increased, with 18 people being killed in 2020, while 12 people died in 2019.
Most fireworks injuries in 2020 (66%) took place during the month before and after the Fourth of July (June 21-July 21). During this time, burns were the most common type of injury, accounting for 44% of these cases, but people also suffered from contusions (bruises) and lacerations. 30% of injuries affected people's hands and fingers, while 22% caused harm to the face or ears and 15% affected the eyes. Firecrackers were the most common cause of injuries, accounting for around 1,600 cases, followed by sparklers, which caused around 900 injuries.
Those who have been injured by fireworks may have multiple options for pursuing financial compensation. A victim may be able to pursue a product liability claim against a fireworks manufacturer by showing that their products caused injuries due to defective designs, manufacturing errors, failure to warn users about the risks of using fireworks, or failure to provide the proper instructions for the safe use of their products. A person may also be able to pursue a premises liability claim against the owner of the property on which the injury occurred, such as a homeowner who did not take the proper measures to protect the safety of their guests when using fireworks.
Contact Our Milwaukee, WI Personal Injury Attorneys
If you or a member of your family have been injured by fireworks, the attorneys of Gimbel, Reilly, Guerin & Brown, LLP can help you understand your best options for receiving financial compensation. We will investigate your case to determine who was responsible for your injuries, and we will help you take legal action to ensure that you will be compensated for damages such as medical expenses, loss of income, and pain and suffering. Contact our Milwaukee personal injury lawyers today at 414-271-1440 to get the legal help you need.
Sources:
https://www.forbes.com/sites/niallmccarthy/2021/07/01/fireworks-injuries-are-skyrocketing-in-the-us-infographic/?sh=5e4ae0887e69
https://www.cpsc.gov/content/fireworks-related-injuries-and-deaths-spiked-during-the-covid-19-pandemic