Common Types of Soft Tissue Injuries After a Car Accident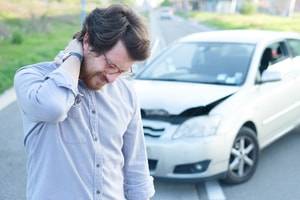 Motor vehicle collisions can be incredibly traumatic, resulting in serious, life-changing injuries such as broken bones, traumatic brain injury, or paralysis. However, even if someone does not suffer major trauma, a car accident can cause long-lasting harm that is not immediately evident.
Soft tissue injuries can occur in minor collisions. Therefore, if you have been involved in a motor vehicle accident, it is important to be aware of the symptoms of these types of injuries and seek treatment. Being armed with this information will help ensure that you are able to pursue compensation from the party or parties responsible for your damages.
What Are Soft Tissue Injuries?
While injuries such as broken bones or lacerations are immediately obvious following a car accident, injuries to the body's soft tissues (muscles, tendons, and ligaments) may be less noticeable. However, the violent motion the body experiences in a collision can result in a variety of injuries to these tissues, including:
Whiplash - Sudden movement of the head due to a vehicle being struck from the back, front, or side can result in spine injuries. These injuries often cause a great deal of pain to the neck, shoulders, and upper arms, and may lead to numbness in the hands.

Sprains - Ligaments in the body's joints (such as shoulders, elbows, knees, or ankles) can stretch or tear during the sudden movement of a collision. These injuries can cause pain in the joints, muscle spasms, muscle weakness, swelling, and cramps.

Strains - Stretching or tearing of the muscles or tendons due to trauma during an accident can result in pain, muscle spasms, swelling, and cramping.

Contusions - Blows to the body during a collision can result in painful bruises when blood pools under the skin around an injury. In some cases, contusions can lead to permanent damage.
While soft tissue injuries may seem minor, they often take a long time to heal and can seriously impair one's ability to perform his or her regular activities. Some injuries to ligaments or tendons may require surgical repair, and neck or spine injuries can result in permanent damage. It is important to receive treatment for these types of injuries, which will provide evidence of the immediate medical care and the ongoing impairments that resulted from an accident.
Contact a Milwaukee, WI, Personal Injury Lawyer

If you have been involved in a car accident, you should see a doctor to ensure that any soft tissue injuries are diagnosed correctly, allowing you to receive the immediate and ongoing treatment you need to make a full recovery. The skilled attorneys at Gimbel, Reilly, Guerin & Brown, LLP can work with you to help you recover compensation for the damages you have suffered. Contact our Milwaukee, WI car accident attorneys at 414-271-1440 to set up a consultation.
Sources:
http://thedoctorscenter.com/chiropractor/auto-accident-soft-tissue-injuries/
https://orthoinfo.aaos.org/en/diseases--conditions/sprains-strains-and-other-soft-tissue-injuries/