When Can Bribery Lead to Criminal Charges in Wisconsin?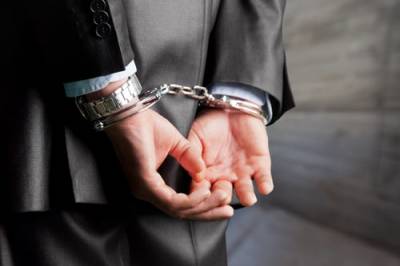 There are a number of different types of offenses that are classified as white collar crimes. These offenses are usually committed in a professional or business setting, and they will typically involve illegal exchanges of money. Bribery is one example of behavior that could potentially lead to criminal charges, and in some cases, people may also face criminal charges due to alleged campaign finance violations. Understanding how the laws in Wisconsin address these issues can help anyone who has been accused of bribery or campaign finance violations ensure that they will be able to defend against criminal charges with the help of an attorney.
What Is Bribery?
Bribery generally involves giving or offering something of value to a public official or politician with the intent to influence their decision-making. Wisconsin law recognizes the offense of bribery of public officers and employees, which involves the attempt to influence people such as police officers, lawmakers, or other government officials into acting in violation of their lawful duty.
If a person transfers property to an official in an attempt to influence them or otherwise grants them an advantage they are not authorized to receive, they may face criminal charges. That is, a person could face criminal charges if they give something of value—such as money, property, contracts, favors, services, or other benefits—in exchange for favorable treatment from a public official. It is also illegal for any public official to solicit or accept anything of value in exchange for influencing decisions related to their office. This offense is a Class H felony, and a conviction can result in a sentence of up to six years in prison and a maximum fine of $10,000.
Wisconsin law also recognizes the offense of election bribery, which occurs when someone offers something of value to a person in an attempt to influence them into voting or not voting. These cases may involve inducing a person to vote for or against a particular elected official or referendum, as well as attempts to cause someone to refrain from voting altogether. Election bribery is a Class I felony, and a conviction can result in a sentence of up to 3.5 years in prison and a maximum fine of $10,000.
Violations of Wisconsin's Campaign Finance Laws
In Wisconsin, there are several laws governing how campaigns may be funded and organized, and violating them can result in criminal charges being brought against an alleged offender. Some common examples include failing to report contributions or expenditures accurately on disclosure statements or violating contribution limits set forth by state law. Unlawful political contributions may include instances in which someone makes a contribution other than money or property that belongs to them. For example, if a person or organization attempts to donate money in excess of what is allowed by transferring money to someone else and having them make the donation, they may be charged with violations of campaign finance laws. Other violations may involve unlawful political disbursements in which a person or organization makes donations to a candidate for their personal use or for other purposes that are not permitted by law.
Campaign finance violations may be punishable by fines and/or jail time in Wisconsin. Intentional violations of registration or reporting requirements or unlawful political contributions may result in Class I felony charges. Making unlawful political disbursements is also a Class I felony if a disbursement of at least $100 is made. For cases involving disbursements of less than $100, a person may face a prison sentence of up to six months and a maximum fine of $1,000. Campaign finance violations may also result in civil penalties, which typically involve a fine of $500 for each violation.
Contact Our Milwaukee Bribery Defense Lawyers
If you have been accused of bribery or a campaign finance violation in Wisconsin, it is important for you to seek legal counsel right away. You should never underestimate the seriousness of such matters, as prosecutors will often pursue maximum penalties for white collar crimes. At Gimbel, Reilly, Guerin & Brown, LLP, LLP, our Milwaukee, WI white collar crime defense attorneys can help you determine your options for defending against these charges, and we will work with you to resolve your case successfully. Contact us at 414-271-1440 to learn more about how we can help you.
Sources:
https://docs.legis.wisconsin.gov/statutes/statutes/946/ii/10
https://docs.legis.wisconsin.gov/statutes/statutes/12/11
https://docs.legis.wisconsin.gov/document/statutes/11.1401