Premises Liability Primer: Who is Responsible and How Do I Recover?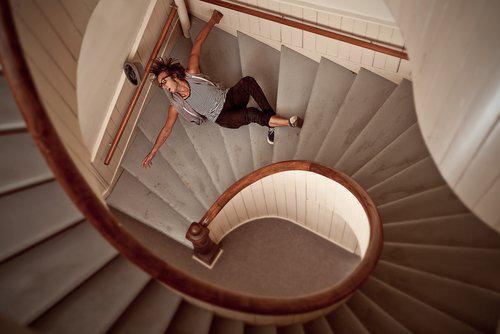 Many of the personal injury accidents that transpire within Wisconsin occur on someone else's property, either inside or outside a building. These types of accidents are identified as premises liability, cases and they can occur on public or private property when dangerous conditions are present.
Dangerous conditions create unreasonable risks of harm. For example, unreasonable risks of harm are found in scenarios involving poorly maintained premises, improperly constructed stairwells, or when premises owners fail to give adequate warning of a dangerous condition. If you, or someone you know, entered a dangerous premise and suffered an injury due to a slip and fall on someone else's property, you should contact an experienced personal injury attorney as soon as possible. In Wisconsin, the statute of limitations provides only three years from the date of injury to file a claim, thus it is important to act quickly.
The Basics of Liability
Regardless if the property is private or commercial, the owner or occupier has a legal duty to maintain the premises and ensure that whoever enters the property is protected from an unreasonable risk of injury. Before courts impose liability, they look to the legal status of the visitor who was injured. Then, they look to the condition of the property and the actions of the visitor.
Since owners and occupiers of property have control over the safety of their property, the property must be free of dangerous conditions. In order to prove a premises liability claim, you need to show that you were using the property in a responsible manner.
Legal Status of Visitor
Visitors generally fall into three different categories: invitee, licensee or trespasser. An invitee is an individual invited onto the property, such as a customer to a grocery store. On the other hand, a licensee enters the premises for his or her own purposes with the consent of the owner. But a trespasser has no rights to enter the property, and is owed a lesser duty of care.
Condition of The Property
Generally, there are three different ways to show a court of law that an owner or occupier of a premises is liable for your injuries:
The owner or occupier of the premises caused a dangerous condition;
The owner or occupier knew of a dangerous condition and did not repair it; or
The owner or occupier should have known about the dangerous condition because any reasonable person maintaining the premises would have discovered it and either removed or repaired it.
Contributory Negligence
Ultimately, even if the elements above are established, the court will look at your actions and determine if the recovery in your case should be limited or reduced based on your own possible negligence. In Wisconsin, if the court finds that you were not exercising reasonable care for your own safety and are found to be over 51 percent negligent, then you will not be able to recover against the premises owner.
As you can see, there are many complex issues involved in a premises liability case and you only have a limited amount of time to file a personal injury lawsuit. You should contact a skilled
Milwaukee injury attorney
who will be able to help you navigate these legal issues and assist you in receiving compensation for your injuries.