Is Your Injury Claim Suitable for a Mass Tort Action?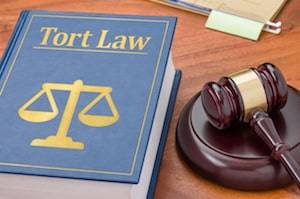 What is a mass tort? A mass tort is a type of action that can be brought when there is one instance of negligence that causes injury to a group of people. Mass tort actions can be brought against defendants in state or federal court. It is not uncommon for these cases to be consolidated into multidistrict litigation.
A judge will determine if a mass tort action can be brought in multidistrict litigation. He or she will look at how many victims are involved, if the victims live near each other, if the injuries complained of are similar, and whether there is a common cause of the injuries, such as a single accident or product.
Typical Types of Mass Tort Actions
Wisconsin law does not limit mass tort actions to certain types of injuries or certain industries to mass tort actions. That said, there are certain claims that often are successful in using a mass tort action:
Consumer product claims. If many people were injured or killed by a dangerous product, a mass tort action could be filed. Dangerous products could include car parts, toys, household products, or contaminated food.
Pharmaceutical and medical device claims. Despite the fact that drugs and medical devices are subject to intense testing and regulatory process, many drugs and medical devices end up being recalled or taken off the market due to injurious health consequences.
Environmental claims. Companies often act without thinking about the consequences their actions have on the environment and the people who use the area's natural resources. In many cases, an accident can cause long term damage to individuals and business property. Examples of environmental claims include oil leaks and spills, groundwater pollution, and factory emissions.
What Is the Difference Between a Class Action and a Mass Tort Action?
Mass tort actions should not be confused with class action lawsuits. Not all mass torts are appropriately litigated as a class action. In a mass tort action, every injured party has a separate suit and trial, which leads to distinct damages. Class actions involve many plaintiffs who are represented by a class representative in a single trial.
The benefit of a mass tort action is that the preparation that is expended in one case is usually able to be used in subsequent trials, which makes the process more efficient.
Contact a Milwaukee, WI Mass Tort Lawyer
If you believe that you have suffered an injury due to the fault of a pharmaceutical company or medical device manufacturer, you should not be forced to pay for your own medical bills and remain uncompensated for the pain and suffering you have experienced. As to whether your lawsuit qualifies as a mass tort, our attorneys will determine how to best to pursue justice for you.
The skilled Milwaukee personal injury attorneys at Gimbel, Reilly, Guerin & Brown LLP have helped many people who were harmed due to others' negligence. Call our firm today at 414-271-1440 to learn more about how we can work with you to obtain the compensation you deserve for your injuries.
Source:
https://www.rand.org/pubs/research_briefs/RB9021/index1.html