How Will Wisconsin's New LLC Law Affect Businesses?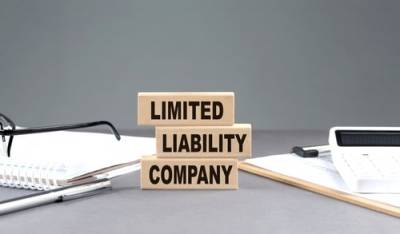 Business owners have multiple options during the business formation process as they determine how a company should be structured. In many cases, structuring a business as a limited liability company (LLC) can provide advantages, since this type of structure will shield business owners from being personally liable for business debts while providing them with flexibility as they determine how to manage and operate their business. However, it is important for LLC owners to understand the laws that may affect their businesses. On January 1, 2023, a new Wisconsin law went into effect that may impact LLC members and managers.
Changes to LLC Laws in Wisconsin
The Wisconsin Uniform Limited Liability Company Law (WULLCL) has made a number of adjustments to the regulations and requirements that apply to LLCs, including:
Operating agreements - Most LLCs use a written operating agreement to set forth the rights and responsibilities of members and make decisions about the management of the company. Under the WULLCL, multiple types of operating agreements are recognized, and in addition to written agreements, members may be bound by oral agreements, implied covenants, or a combination of different types of agreements. Because of this, it is important for a business to have a written operating agreement in place that covers all applicable issues and requires changes to the agreement to be made in writing.

Management authority - The WULLCL has eliminated the concept of "apparent authority" in which a person who is a member of an LLC was considered to be an agent of the entity who was authorized to make decisions on the LLC's behalf, such as entering into contracts. Now, a person must be granted authority through an operating agreement or another written document. In addition, if an LLC will be manager-managed rather than member-managed, this must be documented in the operating agreement.

Fiduciary duty - Under the WULLCL, LLC members and managers are required to comply with certain duties. The duty of loyalty prevents a person from competing with the LLC or otherwise dealing with the LLC adversely while also requiring them to provide an accounting of profits or benefits they have received through the LLC. The duty of care prohibits a person from violating criminal laws, dealing unfairly with the LLC or its members, gaining improper personal profits, or engaging in other forms of misconduct. Members and managers are also required to meet the obligations of the duty of good faith and fair dealing. These duties can only be modified through an operating agreement, and they cannot be completely eliminated.

Dissolution - When shutting down and wrapping up an LLC, assets owned by the LLC will first be used to pay creditors, then previously approved distributions will be satisfied, then contributions made to the LLC by members will be returned, and finally, any remaining assets will be distributed to members according to their rights to share in distributions.
Contact Our Milwaukee Business Formation Lawyers
The WULLCL applies to all LLCs that were formed on or after January 1, 2023. Its terms will also apply to LLCs that had previously been established, unless an existing LLC elected to be governed by the previous LLC law prior to December 31, 2022. If you have questions about how your business may be affected by the new law, the Milwaukee, WI business law attorneys at Gimbel, Reilly, Guerin & Brown, LLP, LLP can provide you with guidance and help you understand your rights and responsibilities. Contact us at 414-271-1440 to learn more about our business formation and business law services.
Sources:
https://docs.legis.wisconsin.gov/statutes/statutes/183.pdf
https://www.wisbar.org/NewsPublications/WisconsinLawyer/Pages/Article.aspx?Volume=95&Issue=6&ArticleID=29152
https://wislawjournal.com/2022/11/03/wisconsins-new-llc-laws-what-you-need-to-know/