Fall Injuries Can Occur Because of Nursing Home Neglect or Abuse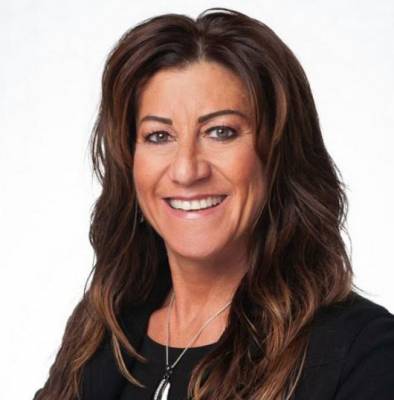 By: Paralegal Ruth Campos
As people grow older, they tend to become more vulnerable to a wide range of physical injuries. Falls are one of the most common causes of injuries among elderly adults. Unfortunately, fall injuries can often be attributed to nursing home neglect or abuse. For family members of nursing home patients, it is crucial to understand when and how fall injuries can occur due to abuse or neglect. Some common issues that can lead to falls in nursing homes include:
Staff Shortages
Understaffing is one of the major causes of nursing home neglect, which can lead to fall injuries and other forms of harm to patients. When there are not enough staff members at a nursing home to properly care of all residents, the chances of falls occurring increases drastically. In many cases, elderly patients need assistance with mobility, and if they do not have someone to assist them, they may try to get up or move about on their own, potentially leading to a fall. Not only does inadequate staffing increase the risk for a resident to injure themselves attempting to move, but it causes other staff members to increase fall risks by moving residents without the proper equipment or number of staff assisting the resident.
Inadequate Staff Training
Nursing home staff members need to undergo extensive training to be able to identify and prevent fall risks. Sadly, some nursing homes cut corners and fail to provide adequate training to their staff members. When staff members are improperly trained and unaware of the risk factors associated with falls, patients are placed at a higher risk of suffering injuries.
Poorly Maintained Facilities
A nursing home can have significant fall risks due to the condition of the facility. For example, slippery floors or uneven surfaces may affect patients' ability to walk safely through common areas. Issues such as inadequate lighting, furniture clutter, or obstacles in walkways can all cause falls that may lead to serious injuries. Nursing homes are responsible for maintaining a safe environment for their residents, but some facilities neglect this duty.
Lack of Fall Prevention Measures
Nursing homes must have the proper equipment in place to help prevent falls, such as handrails, bedrails, shower and bath equipment, and alarms that alert staff members when a patient needs assistance or has experienced issues that may affect their health and safety. If these preventative measures have not been implemented correctly, the risk of fall injuries can increase significantly.
Medication Errors
In some cases, fall injuries in nursing homes may be related to the medications provided to patients. When nursing home staff members fail to administer medication properly, such as providing patients with the wrong medicines and/or using improper doses, a resident can become disoriented or dizzy, which can significantly increase the chances of dangerous falls.
Patient Abuse
Unfortunately, some nursing homes overlook the well-being of their patients, and this can lead to abuse. Staff members may physically abuse patients, including by hitting or shoving them, or mishandling patients when moving them or providing assistance to them. Physical abuse can lead to dangerous fall injuries, as well as other forms of physical and emotional trauma.
Contact Our Milwaukee Nursing Home Fall Injury Lawyers
Neglect or abuse in nursing homes can result in serious fall injuries that can impact the health and well-being of elderly residents. As a family member of a nursing home patient, it is essential to pay attention to the signs of neglect or abuse. If you recognize them, you can report the incidents to the appropriate authorities, and you can seek justice for the harm your loved one has suffered. At Gimbel, Reilly, Guerin & Brown, LLP, our Milwaukee, WI nursing home abuse and neglect attorneys can provide the legal help you need in these situations, and we will work to hold a negligent nursing home responsible for your loved one's injuries. Contact us at 414-271-1440 to set up a free consultation today.
Sources:
https://www.cdc.gov/falls/facts.html
https://pubmed.ncbi.nlm.nih.gov/15530179/