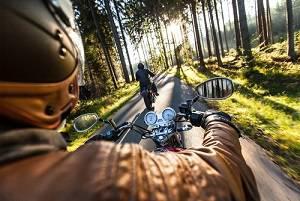 With spring's arrival and weather warming throughout many parts of the country, motorcyclists in some areas have already taken to the road. Even Wisconsin, where the temperatures still feel like winter, will start to see an influx of the two-wheeled vehicles quite soon. And that makes now the perfect time to remind all drivers that accident prevention is everyone's responsibility.
Just How Big is the Problem?
At first glance, the 2,000 annual motorcyclist deaths may seem like a far cry from the 30,000 fatal car accidents each year. If, however, a side by side comparison is made, motorcyclists are 16 times more likely to be killed in a crash and four times more likely to be injured. In fact, while only 20 percent of all car crashes cause an injury or fatality, the figure jumps to a staggering 80 percent for motorcycle crashes; mile for mile, they are at higher risk.
...