Following Motorcycle Laws in Wisconsin Help Keep Drivers Safe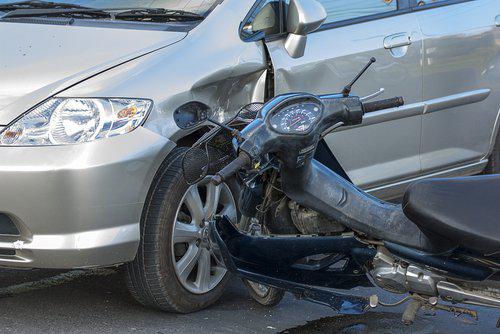 Motorcycle drivers face special challenges when on the road. Without the use of safety restraints or a car's structure to possibly protect them, their performance when driving is extra important. However, knowing the motorcycle laws of Wisconsin can help keep drivers safe.
The Wisconsin Department of Transportation (WDOT) has created a 51-page handbook for motorcycle owners with explanation of laws of the road and safety prevention information. The document contains several powerful statistics from 2012 that have affected motorcyclists and other drivers on the road. They include findings of:
2,398 injured motorcyclists;
136 non-motorcyclists injured in motorcycle-related accidents;
112 motorcycle fatalities.
Understanding the importance of motorcycle laws and the correct handling of a motorcycle helps to increase safety awareness, while also reducing the chance for a collision on the road. Owners are required to have a specific motorcycle license before operating their vehicle. Protective gear, including a helmet and eye-wear, are required by law.
However, even with proper protocol in place, there are various environmental circumstances, such as poor weather conditions or slick roads, that factor into the likelihood of an accident. Other common causes of motorcycle crashes include:
Inattentive driving;
Speeding;
Driver impairment due to alcohol use, driving when fatigued, etc.;
Failure to control the motorcycle.
Isolated incidents can also occur as was a recent case where a motorcycle passenger was killed in Winnebago County due to a collision with a deer. The WDOT guidebook discusses safety issues involving animals, noting the unpredictability of larger animals.
As a driver sharing the road with a motorcyclist, being aware and staying alert of their space and responsibilities will help prevent accidents from occurring. No matter what the cause of the situation, collisions can occur unexpectedly and may result in serious injury and trauma for every person involved. If you or a loved one has been injured or killed in a motorcycle accident in Wisconsin, contact an experienced Milwaukee personal injury attorney today.