5 Spring Safety Tips to Help Avoid Motorcycle Accidents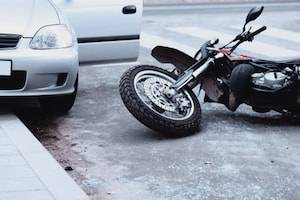 It is springtime, which means motorcyclists will removing the covers off their motorcycles and going for their first ride in months. If you are a motorcyclist, you should take this time to re-familiarize yourself with safety tips that will help you avoid accidents.
Follow these tips to avoid a motorcycle accident this spring.
Mind the weather. Spring is notoriously a wet time of year, and roads are often slippery or muddy. You should never assume the depth of standing water.
Inspect your bike. Your tires should be free from cracks, bulges, and signs of wear in the treads. You should also look under your bike for any signs of oil or gasoline leaks. All fluid levels should be tested, and any burned out headlights, tail lights, or signals should be replaced.
Conduct additional inspections once mounted and riding for the first time. When you first get on your bike, there are additional areas that should be checked. The clutch and throttle should slide easily. Mirrors should be readjusted and cleaned. Brakes should feel firm, and the horn should be adequately loud.
Be aware of changing road conditions. It is likely that some of your favorite routes will have changed since fall. Even if you drive on a street regularly by car, you may not notice conditions that are hazardous to a motorcycle. Potholes and cracks that can be dangerous if encountered on a bike are likely to emerge after winter.
Wear a helmet. Be sure to use a helmet that provides full head protection, and insist that your passengers do as well. According to the National Highway Safety Administration, over 1,000 lives are saved each year by wearing a helmet.
Contact a Milwaukee Motor Vehicle Accident Attorney
Even putting practice these safety tips into practice will not prevent every accident. In fact, in accidents between a vehicle and a motorcycle, most collisions are the fault of the driver of the vehicle. Car drivers often do not see motorcyclists, even when a cyclist is complying with the rules of the road. In these situations, an injured motorcyclist should be compensated for their medical expenses, income lost due to the inability to work following an injury, and pain and suffering.
Our skilled Milwaukee, WI motorcycle accident lawyers have helped many accident victims get the compensation they deserve. We will not agree to an unfair settlement offer in order to avoid going to trial, and we will work to ensure that you are fully compensated for your damages. Call our firm today at 414-271-1440.
Sources:
https://www.geico.com/information/safety/motorcycle/riding-tips/
https://www.nhtsa.gov/road-safety/motorcycles