Motorcycle Accidents Are More Severe than Car Accidents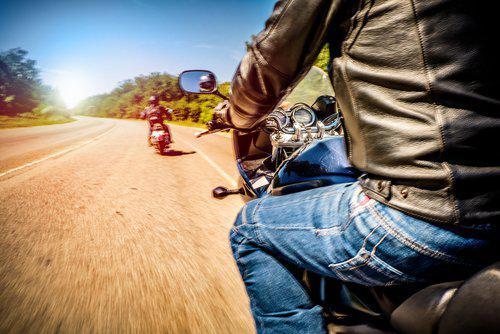 Motorcycle accidents result in far more severe bodily injuries to the rider than car accidents, as the impact of a vehicle overwhelms the protective gear worn on a motorcycle. Even though many enthusiasts love their motorcycles, either for thrill riding or commuting, serious injuries and even death result with regularity in accidents between motorcycles and cars or trucks or other motor vehicles. As the number of registered motorcycles increases in Wisconsin, so do the number of
serious accidents involving motorcycles
.
You Are Likely to Be More Severely Injured on a Motorcycle than in a Car
As the rider of a motorcycle, you are exposed, and your motorcycle does not have safety features you find in a car, such as air bags and over-the-shoulder seat belts. The faster the motorcycle, the smaller and more lightweight it is, which means a collision with a passenger vehicle or another object can have critical and even fatal results. If you have been injured in a motorcycle accident, it is very important to work with experienced motorcycle attorneys from the outset.
What Types of Injuries Are Most Often Sustained in Motorcycle Accidents?
No two accidents are alike, and every accident involving a motorcycle will need to be carefully investigated to determine the cause. A common finding in most motorcycle accidents, however, is serious injury to the rider. If the motorcycle rider is not wearing a helmet or other appropriate protective clothing and gear, then the injuries sustained are often disastrous. It is very common for motorcycle accident victims to experience head trauma, as well as broken bones, paralysis, concussions, road rash, and in the worst cases, death. Unfortunately, long-term care is often required as a result of permanent injuries or paralysis. Additionally, the cost to repair a motorcycle after an accident is often steep, not to mention all of the out of pocket expenses and missed work time as a result of an accident. Expenses can pile up very quickly after a motorcycle accident, which is why it is important to speak to an attorney about filing a claim as soon as possible.
Your Insurance Company Should Not Add to Your Problems
After a motorcycle accident, the last thing you need is to have any trouble working with your insurance company. Although insurance companies are supposed to act in good faith and pay damages for injuries sustained by people who purchase their policies, upon occasion they fail to do so. Sometimes insurance companies will try to undercompensate you for the damages you suffered, or worse, deny your claim altogether. In any case, if you have been in a motorcycle accident, it is important to have experienced insurance coverage attorneys on your side if your motorcycle accident has led to problems with your insurance company.
The experienced personal injury lawyers at our firm are ready to act quickly if you have been in a motorcycle accident. Our attorneys are standing by to thoroughly investigate the cause of your motorcycle accident, and to passionately seek the relief you are entitled to. We will gladly hold your insurance company accountable for payment under their insurance policies if they are resisting their obligations. Call or email the experienced Milwaukee motorcycle injury attorneys at our firm today and let us see how we can help you.
Source: http://wisconsindot.gov/Documents/safety/education/crash-data/motorcyclefacts.pdf