Wisconsin Motorcycle Safety and Accident Prevention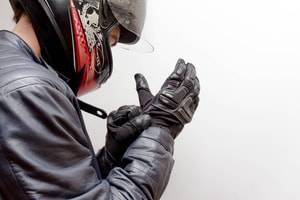 As the weather begins to warm up in the spring and summer months, more and more motorcycles will be appearing on Wisconsin's roads. Unfortunately, while motorcyclists have the same rights on the road as other vehicles, they are much more likely to be seriously injured in a collision. In fact, around 2,000 motorcyclists are injured and dozens of cyclists and their passengers are killed in motorcycle accidents in Wisconsin every year. In order to protect the safety of everyone who uses the road, both cyclists and drivers of other vehicles should practice the following safety tips:
Safety Tips for Cyclists
Wear a helmet. While Wisconsin law only requires helmets for motorcyclists or passengers who are under the age of 18, it is highly recommended for everyone to wear a full-coverage helmet, which can greatly reduce the possibility of brain injuries.

Use eye protection. Wisconsin law requires cyclists to wear goggles, glasses, or a helmet with a face shield, or they must have an approved windshield on their motorcycle.

Wear proper clothing. Bright or reflective clothing can help make motorcyclists more visible to other drivers. Wearing clothing that covers the arms and legs as well as wearing boots or shoes that cover the ankles can provide protection and prevent dehydration. Wearing gloves can also provide a better grip on the handlebars.

Drive defensively. Cyclists should assume that other drivers cannot see them. Thus, cyclists should avoid speeding or weaving in and out of traffic, obey traffic signs and signals, and leave enough room between themselves and other vehicles. Extra caution should be taken at intersections, which is where the majority of motorcycle accidents occur.

Never drink alcohol or use drugs before operating a motorcycle.
Safety Tips for Drivers
Be aware of motorcycles. Motorcycle accidents often occur because drivers of other vehicles do not see cyclists. Drivers should take extra care to notice motorcycles on the road, making sure to always check their blind spots before changing lanes.

Avoid distracted driving. Taking one's attention off the road, even for a moment, is very dangerous, and drivers who do so greatly increase the risk of an accident. While driving, it is important to avoid distractions from cell phones, adjusting the radio or environmental controls, eating and drinking, or engaging in any other activities that may affect a driver's ability to see and react to motorcycles.

Never drink and drive.
Contact a Milwaukee Motorcycle Accident Attorney

Motorcycle accidents can occur for a variety of reasons, and motorcyclists are much more likely to be injured in a collision than the drivers or passengers of other vehicles. If you have been injured in a motorcycle crash, the attorneys of Gimbel, Reilly, Guerin & Brown, LLP can help you determine who is liable and pursue financial compensation for the damages that you have suffered. Contact a Milwaukee, WI personal injury lawyer at 414-271-1440.
Sources:
http://wisconsindot.gov/Documents/dmv/shared/bds110-mc-manual.pdf
https://www.nsc.org/road-safety/safety-topics/motorcycle-safety
https://www.nhtsa.gov/road-safety/motorcycle-safety