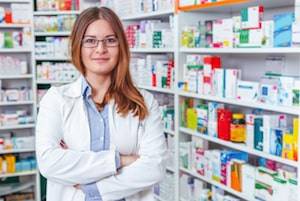 In order to practice as a pharmacist in Wisconsin, you must be properly licensed. Professional licenses ensure that pharmacists have a complete education, remain up to date on medical information, are providing adequate care to patients, and are known to the state. Pharmacists should be aware of issues that could affect their license and their ability to continue practicing pharmacy.
Pharmacist License Denial
There are a variety of ways that a pharmacist's license can be put in danger by the State of Wisconsin Pharmacy Examining Board, which is a division of the Wisconsin Department of Safety and Professional Services. A license application may be denied, or a license may not be renewed because of a missed deadline, an alleged misrepresentation on the renewal application, or a failure to complete continuing education.
Pharmacist License Discipline
A licensed pharmacist could lose his or her license for engaging in unprofessional conduct. This conduct may include actions such as fraudulent billing or operating without proper licensing.
...