Licensing Issues for Chiropractors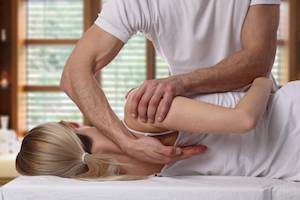 As a chiropractor, there is nothing more important than your professional license. Unfortunately, there are numerous ways that your chiropractor's license can be suspended or revoked.
Anything that jeopardizes your chiropractic license should be treated seriously and directly. In fact, there are often additional penalties that you will face if you ignore correspondence from the Wisconsin Chiropractic Examining Board or another agency.
Licensing issues a chiropractor may face include:
Licensing application questions. If you are concerned that your license application may be denied, an attorney can advise you on what information you need to disclose and what steps you can take to minimize the chances of a denial. Concealing certain facts can result in immediate denial.
Licensure denials. If your license application has been denied, you may have grounds for appeal or reconsideration.
Licensing renewal issues. Renewals must be made in a timely manner, and the applicant must comply with all continuing education requirements.
Criminal conviction reporting. Under Wisconsin law, you are required to report criminal convictions that "relate substantially" to the chiropractic practice. An attorney can help you determine if a criminal conviction must be reported, and if so, what details must be disclosed.
Code violations and board hearings. If you have been accused of violating administrative rules, such as rules related to unprofessional conduct, you will face a hearing before an examining board. The procedure leading up to the hearing and at the hearing itself can be complex. However, there are protections in place for the accused, and an attorney understands how to leverage those for your benefit. You are entitled to see documentation used against you and to cross-examine witnesses. Preparation for the hearing is essential.
Appeals. If you are dissatisfied with a decision, you may consider an appeal. It should be noted that not every aspect of every decision is appealable.
Call a Milwaukee Chiropractor License Defense Lawyer
The law firm of Gimbel, Reilly, Guerin & Brown, LLP is dedicated to helping chiropractors retain their licenses. A license represents years of schooling and hard work, and our firm will use all applicable laws and precedents to vigorously argue against your license being taken away.
Our experienced Milwaukee, WI professional license defense attorneys are familiar with the regulatory agencies that are involved in professional licensing, and we will work to present your best case at your licensing hearing. Call our firm today at 414-271-1440 to learn more about how we can help you.
Sources:
http://docs.legis.wisconsin.gov/code/admin_code/chir/6.pdf