Staying Professionally Healthy During the Coronavirus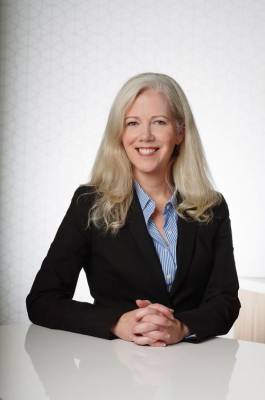 By Attorney Kristen Nelson
Over the past week, we have entered unprecedented times. Daily, new Coronavirus cases are confirmed, and the death toll continues to rise. Social distancing has become the norm, and it is now considered the polite thing to do.
It is easy during these unsettling times to want to bend the rules. However, for licensed healthcare professionals, bending the rules during this health crisis could result in long-term consequences professionally. It is important to remember that the regulations governing licensed professionals still apply even during these times.
For instance, it may be tempting for a doctor or nurse to view a neighbor's medical record to see if they tested positive for COVID-19. Viewing an individual's medical records without a legitimate business need is not only a violation of HIPPA, but it is also considered unprofessional conduct by the Medical Examining Board, the Nursing Board, and Dental Examining Board, just to name a few. This violation could result in public discipline of your professional license. Knowingly, recklessly, or negligently divulging a privileged communication or other confidential health care information except as required or permitted by state or federal law, whether or not the individual is a patient, can result in further public discipline to a professional license.
Another temptation during this time is to remove supplies from a healthcare facility for personal use. Face masks, rubber gloves, anti-bacterial wipes, and toilet paper are all in high demand these days. With empty shelves in the store, it is easy to think that a hospital will not miss a box of rubber gloves or a few rolls of toilet paper. However, removing items from a hospital, whether it is oxycodone or a box of Kleenex for your own personal use, is still considered theft in the State of Wisconsin. It could not only result in a criminal charge against an individual, but also public discipline to a professional license.
Healthcare professionals also need to be extra cautious in prescribing medications to patients and non-patients. If you are a doctor or advanced nurse practitioner that has the ability to prescribe medications, avoid the temptation to write prescriptions or distribute any kind of drug to non-patients or without a legitimate medical need. Prescribing, ordering, dispensing, administering, supplying, selling, giving, or obtaining any prescription medication in any manner that is inconsistent with the standard of minimal competence and administering, dispensing, prescribing, supplying, or obtaining a controlled substance as defined in s. 961.01 (4), Stats., other than in the course of legitimate professional practice, or as otherwise permitted by law that if violated, could result in discipline to a professional license. Furthermore, these violations could also result in criminal charges.
These times are tough. The stress incurred by healthcare professionals is unimaginable, and these individuals are putting their lives at risk on a daily basis. We caution everyone to be careful with their health. We want to make sure that healthcare professionals navigate through this time protecting their physical and mental health, as well as their professional health.
Contact a Milwaukee Professional License Defense Lawyer
If you are facing any issues involving your professional license, the attorneys of Gimbel, Reilly, Guerin & Brown, LLP can help you understand your legal options. Contact our Milwaukee, WI healthcare license defense attorneys today at 414-271-1440.