Medical License Concerns When Investigated by the Wisconsin Medical Examining Board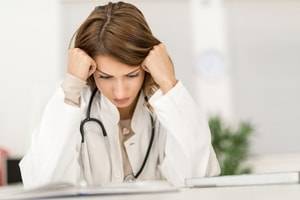 As a doctor, nurse, or other medical professional, you have worked hard to obtain the professional license that allows you to practice medicine. After putting in years of work to achieve the required education and training, a threat to your license can endanger your career and your ability to earn an income. When you are facing a disciplinary investigation, it is important to understand your rights as you work to defend your medical license.
The Department of Safety and Professional Services governs professional licenses in Wisconsin, and the Medical Examining Board (MEB) is tasked with investigating and reviewing complaints against medical professionals. If you are being investigated by the MEB, it is important to understand the legal ramifications of the decisions you make.
Your Rights in a MEB Investigation
During an investigation, medical professionals are required to cooperate with investigators, providing them with requested information in a truthful and timely manner. Purposefully engaging in fraud, misrepresentation, or dishonesty is considered unprofessional conduct. Moreover, failing to cooperate could lead to consequences even if the original complaint is found to be without merit. Notably, unlike in a criminal case, a person being investigated by the MEB does not have the right to remain silent. In addition, investigators may require a person under investigation to undergo an examination of his or her physical, mental, or professional competency.
In some cases, the findings of a MEB investigation could be used against you in other legal proceedings. If you may potentially face criminal charges or a civil lawsuit related to the complaint filed against you, a prosecutor or plaintiff's attorney may be able to obtain the information disclosed during the investigation.
Contact a Professional License Defense Attorney
If you received a complaint which led to a MEB investigation, it is important to contact an attorney as soon as possible. Mistakes made during the investigation process can have dire consequences.
At Gimbel, Reilly, Guerin & Brown, LLP our attorneys have several years of experience defending clients against complaints that threaten their professional licenses, and we will work with you to achieve the best possible outcome in your case, ensuring that you will be able to continue earning a living as a medical professional. Contact our Milwaukee professional license defense lawyers today at 414-271-1440.
Sources:
https://docs.legis.wisconsin.gov/statutes/statutes/448/Title
http://host.madison.com/wsj/archives/ebooks/doctor_discipline/how-the-wisconsin-medical-examining-board-handles-complaints-about-doctors/article_3603275a-69a2-11e2-9d0b-0019bb2963f4.html