When Can a Real Estate Broker's Professional License Be Disciplined?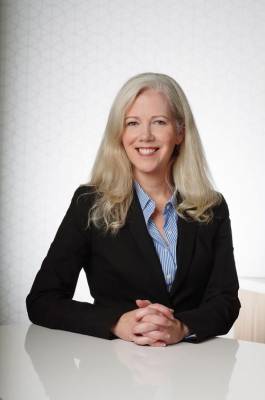 By Attorney Kristen Nelson
With any professional license issued in Wisconsin, certain rules and regulations must be followed to keep and utilize said license. Licensed real estate brokers are required to follow federal and state laws within their profession. A broker who fails to follow these laws or who commits unprofessional conduct may face disciplinary action against their license. Anyone facing discipline to a real estate broker's license should work with a professional license defense attorney to determine their legal options.
Disciplinary Issues for Real Estate Brokers
The Wisconsin Real Estate Examining Board handles all licensing, certifications, allegations, and disciplinary actions involving those with a Wisconsin real estate broker license. The Board may revoke, suspend, or limit the license of a real estate broker who has committed any of the following:
Made a mistake within the application for a license, or in any document given to the board or department.
Failed, within a reasonable amount of time, to account for or pay any money coming into the broker's possession which belongs to another person.
Demonstrated an inability to competently act as a broker.
Paid or offered to pay a commission or valuable exchange to another person for acts or services in a manner that violates Wisconsin law.
Intentionally encouraged or discouraged another person from purchasing or renting real estate in a certain geographical area based on race.
When a complaint or allegation of misconduct is received against a real estate broker, the Board may hold a hearing and consider any relevant evidence before deciding on a penalty. In addition to revocation or suspension of a license or placing limitations on what a broker is allowed to do, the Board may also issue a fine of up to $1,000 and/or require the broker to complete educational classes or training.
How Long Can a Disciplinary Action Affect My License?
The length of a suspension, revocation, or limitation is up to the Board. Traditionally, disciplinary actions tend to range from 30 days to one year or two, depending on the severity of the alleged offense(s). If your license has been suspended, revoked, or limited, brokering without a license can result in additional penalties, including heftier fines, or criminal charges that may result in jail time or probation.
Contact a Milwaukee Real Estate Broker License Defense Lawyer
If a complaint has been filed against you, and you are at risk of losing your real estate broker license, you should speak to an attorney at Gimbel, Reilly, Guerin & Brown, LLP, immediately. We understand the legal issues involved in these cases, and we can help you determine the best strategy for defending your license and ensuring that you can continue working as a real estate broker. Contact our Milwaukee, WI professional license defense attorneys at 414-271-1440.
Sources:
https://dsps.wi.gov/pages/BoardsCouncils/RealEstate/Default.aspx
https://docs.legis.wisconsin.gov/document/statutes/452.14