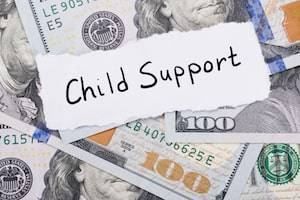 Determining child support is an important component of the divorce process for couples who have children. Child support is seen by the courts as a way to protect children from the economic instability that could come from divorce.
Child support should be used to meet all of the child's needs, such as housing, food, transportation, and medical care. It should also be used for items that may not be necessities but are things that the child became accustomed to during the marriage, such as camps and extracurricular activities.
If you are in a situation in which one parent has the children less than 25 percent of the overnight stays each year, then that parent will be the paying parent, and his or her income will be used. Child support will be calculated based on the following percentages of the paying parent's gross income:
...