Should I Move Out of My Home During My Divorce?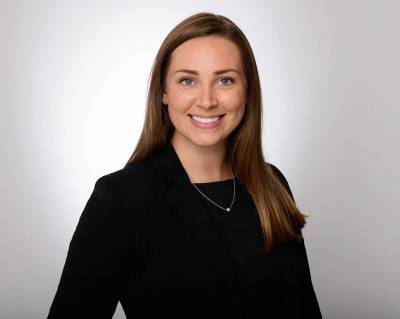 By: Attorney Megan Drury
Going through a divorce can be a difficult process for all members of a family. When your marriage has broken down, it may seem impossible to continue living in your home alongside your spouse. You may be ready to leave the situation and begin taking steps to move forward with your life. However, it is important to understand how moving out may affect the divorce process and how it may impact your rights and your financial situation. By understanding how Wisconsin's divorce laws apply in these situations, you can take the correct steps to protect yourself, avoid unexpected complications, and get through the divorce process successfully.
Can Either Spouse Be Required to Move During Divorce?
If you and your spouse are both currently living in your home, you will likely be able to continue to do so during the divorce process. As co-owners of the home, you will both have the right to maintain possession of the property. While there may be some situations where one party may believe that the other party should move out, the court usually will not force them to do so unless there are safety issues that would require these types of arrangements.
If a spouse has been accused of committing domestic violence or engaging in verbal abuse, the other spouse may ask the court to grant them exclusive possession of the marital residence. In some cases, they may do so by seeking an order of protection, and if this type of order is granted, the other spouse may be restricted from entering the home and required to find other living arrangements. However, these issues are not a concern in most divorce cases, and both spouses will typically be able to continue living in the home until decisions about ownership of the home and living arrangements are made in their divorce.
Financial Considerations When Moving Out of the Marital Home
If you are thinking about moving out of your home during your divorce, it is important to consider how this could affect you financially. Since you will still be considered the co-owner of your marital home, you may be obligated to contribute to ongoing household expenses, including utilities and rent or mortgage payments. Covering these types of expenses while also paying for the costs related to your new residence may not be possible. In addition, moving out of the home may indicate that you no longer have an interest in retaining possession of the home or other items, such as household furniture. Because of this, your choice to move out could impact decisions about the division of marital property.
To avoid financial problems, it may be best to wait to move out until you and your spouse have made decisions about how marital property will be divided and addressed other financial issues in your divorce. This will help you avoid any surprises about the types of expenses you may be required to pay, and it can ensure that you will have the financial resources you need to establish new living arrangements after finalizing your divorce.
Addressing Family Dynamics Related to Child Custody
If you and your spouse have children together, it is also important to understand how moving out could affect decisions about child custody. A sudden change in living arrangements could cause disruption in your children's lives, and it may affect your ongoing relationship with them. If you move out before putting arrangements in place that detail when you will see and spend time with your children, this could affect decisions about child custody and physical placement during the divorce process.
Ultimately, it is best to avoid making drastic changes without considering how this might affect your children emotionally. To ensure that your parental rights will not be negatively affected, and to make sure your children's best interests will be protected, you will want to establish child custody arrangements in court before making the decision to move to a new home.
Contact Our Milwaukee Divorce Lawyers
Decisions about whether you and your spouse will continue living in your home during your divorce can be complicated. By consulting with an experienced attorney, you can make sure that your rights and financial interests will be protected throughout your case, and you can make decisions that will provide for the best interests of your children. At Gimbel, Reilly, Guerin & Brown, LLP, LLP, our Milwaukee, WI divorce attorneys can provide you with guidance and legal representation to ensure that these matters will be addressed correctly. Contact us at 414-271-1440 to arrange a free consultation and learn how we can help with your case.
Sources:
https://docs.legis.wisconsin.gov/statutes/statutes/767/vii/61
https://www.wicourts.gov/formdisplay/FA-4100V_instructions.pdf?formNumber=FA-4100V&formType=Instructions&formatId=2&language=en