How to Co-Parent Effectively During the Holidays in Wisconsin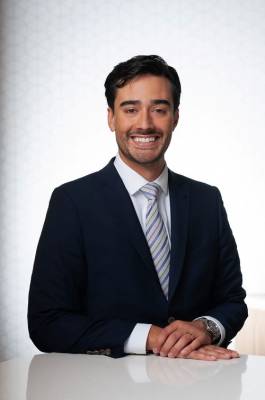 By Attorney Max Stephenson
Sharing physical custody of your children after a divorce can be a challenge throughout the year, but it is often especially difficult during the winter holidays. This year may be more difficult than ever as you balance your desire to spend time with family with the need to stay safe during the COVID-19 pandemic. In this year and others, it is important that you and your children's other parent have a plan to co-parent effectively during the holiday season.
Suggestions for Holiday Co-Parenting
If you consider the following suggestions, you may be able to take some stress out of co-parenting both during this holiday season and in years to come:
Address holidays in your parenting plan. Wisconsin law specifically mentions holidays as an important consideration when establishing a parenting plan during the divorce process. Making decisions about how you and the other parent will divide and share holiday time can help prevent uncertainty and conflict later on.
Be open to adjustments. In such an unconventional year, it may be in your children's best interests to make an exception to your agreed parenting plan. For example, sharing time on each holiday and having your children go from one gathering to another may not be possible, and you may decide to alternate full holidays this year instead. If you do make a change, be sure that you and the other parent are in agreement about it, including how you will handle transportation arrangements or other concerns.
Make travel plans in advance. If your children will be spending time at different gatherings a significant distance apart, try to plan with the other parent so that transportation is smooth and does not detract excessively from your children's ability to spend time with you.
Coordinate traditions. It is important that holiday time stays special for both parents and children after a divorce. If you and your ex can communicate effectively, consider an arrangement where each of you gets to maintain some of your children's favorite traditions. Coordinating gift-giving or even planning a time for both parents to be present for gift unwrapping may be options that you could consider.
Contact a Waukesha County Family Law Attorney
If you are looking for legal advice on the creation or modification of your holiday parenting plan, the attorneys at GRGB Law can help. We will work to help you protect your relationship and your children's best interests so that you can find joy in the holidays. Contact a Milwaukee County divorce lawyer today at 414-271-1440 to request a free consultation.
Sources:
https://docs.legis.wisconsin.gov/statutes/statutes/767/v/41
https://www.forbes.com/sites/frawleypollock/2019/12/17/co-parenting-tips-for-the-holidays/?sh=5dc2b69f6044