Can I Modify My Spousal Maintenance Order in Wisconsin?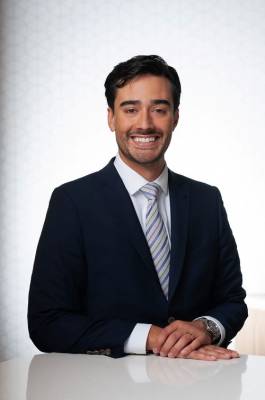 By Attorney Max Stephenson
During a Wisconsin divorce, the court may decide to award spousal maintenance or alimony payments if one of the parties has a substantial need for support or if there is a significant difference in the income, assets, or earning capacity of the two spouses. However, a person's financial situation is ever-changing, and in the months and years following a divorce, the original reasons for granting maintenance may no longer apply. If this has happened to you, you may be able to obtain a modification to your spousal support order.
Reasons for a Post-Divorce Modification of Spousal Support
As bothersome as you may find it to pay spousal support after your divorce, you cannot seek a modification simply because you no longer wish to pay. Rather, in order for your petition for modification to succeed, you will need to demonstrate a substantial change in circumstances. Any of the following could constitute a valid reason for pursuing a modification:
A change in your income: If you lose your job or another source of income, or if you experience a pay cut, you can seek a modification to your required maintenance payments, as long as the original order was for an amount rather than a percentage of your income.
A change in your earning capacity: If a new injury, illness, health condition, or another circumstance prevents you from working at your previous capacity, a modification may be justified.
A change in your ex's needs: If your ex experiences a significant increase in income or a decrease in expenses, the full amount of the original maintenance order may no longer be necessary.
A change in the cost of living: If you can demonstrate that the cost of living has changed substantially for you or your ex, possibly because of a move to a different location or simply based on new estimates by the Bureau of Labor Statistics, you may have a case for a modification.
Your ex's remarriage: Under Wisconsin law, if your ex remarries, you can initiate the legal process to terminate your maintenance order entirely.
If you plan to petition for a modification, you should continue to follow the terms of the original order until the petition is approved, as there can be financial and legal consequences if you do not. Depending on the situation, you may be able to ask the court for a credit for some payments made before filing your petition or before the modification goes into effect.
Contact a Waukesha County Divorce Modification Lawyer
At Gimbel, Reilly, Guerin & Brown, LLP, we know that your need for legal assistance often continues after your divorce, and we are happy to provide it. We can ensure that you follow the correct procedures when petitioning for a modification, and we will work with you to prepare a strong argument for the necessary changes. Contact a Milwaukee divorce attorney today to request a free consultation at 414-271-1440.
Source:
https://docs.legis.wisconsin.gov/statutes/statutes/767/vi/59/2/c