What Are My Options if I Can No Longer Afford to Pay Spousal Support?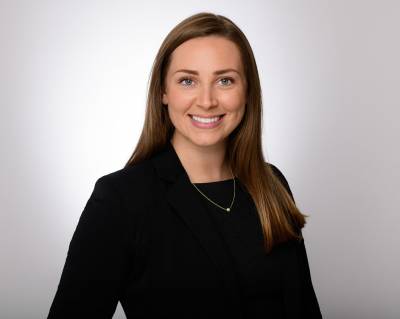 By: Attorney Megan Drury
There are a variety of financial issues that will need to be addressed during a divorce, and in some cases, one spouse may be asked to provide financial support to the other. Spousal support is not an issue that will factor into every divorce case, but it may be necessary in situations where the income earned by one spouse was used to cover most or all of the family's living expenses. Decisions about spousal maintenance or alimony are based on the circumstances of the parties at the time of the divorce. However, these circumstances can change, and when a person who pays spousal support experiences issues that affect their ability to continue making these payments, they may be able to request a modification of their obligations.
Spousal Maintenance Modifications
The purpose of spousal support is to ensure that both parties will be able to maintain the standard of living they enjoyed during their marriage. When determining whether maintenance will be needed and the amount that will be paid, multiple factors may be considered, including each party's level of education and work experience, the amount of time they were married, the division of marital property, and the age and physical and mental health of the spouses.
When determining the amount of time that maintenance will last, a family court judge may consider the recipient's level of education, their employment experience, and whether they will need time to seek education or take other steps to pursue employment. Decisions about child custody may also play a role in these matters, since the requirement to provide care for children during the day may affect a person's ability to work.
Any of the factors described above, as well as other issues that may have played a role in decisions about spousal maintenance, may change in the years following the completion of a couple's divorce. If these changes affect a person's ability to continue making spousal support payments, they may request a modification of their obligations. As with other post-divorce modifications, a person will usually need to show that there has been a substantial change in circumstances. Wisconsin law does allow for maintenance modifications based on changes in the payor's cost of living. However, these types of modifications are generally only allowed if a person is required to pay a fixed sum in spousal support rather than a percentage of their income.
Since spousal maintenance obligations are put in place through a court order, a person will be required to continue making payments until modifications are approved by the court. An ex-spouse who has encountered financial difficulties that affect their ability to pay support, such as the loss of a job or a disability that affects their ability to work, will need to file a petition for modification of spousal support immediately after experiencing these changes. In some cases, modifications may be made retroactively, although changes typically cannot be made to any payments that were made or amounts that were owed prior to filing a modification request.
Contact Our Milwaukee County Spousal Support Modification Lawyers
If you are currently paying spousal support and have experienced financial issues that have affected your ability to meet your obligations, Gimbel, Reilly, Guerin & Brown, LLP, LLP can help you determine whether you can request a modification. We will advise you on the best ways to proceed as you seek to reduce or eliminate your spousal support payments. To set up a free consultation, contact our Milwaukee, WI spousal maintenance attorneys at 414-271-1440.
Sources:
https://docs.legis.wisconsin.gov/document/statutes/767.59
https://docs.legis.wisconsin.gov/statutes/statutes/767/vi/56