How Has COVID-19 Affected Divorce Cases in Wisconsin?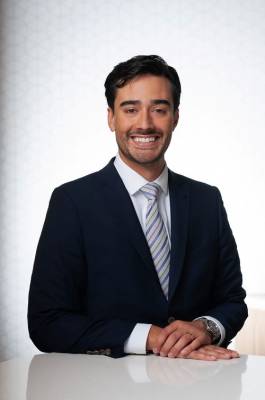 By Attorney Max Stephenson
The coronavirus has had a staggering effect on the United States' business infrastructure, the unemployment rate, and the economy as a whole, but it has also had a more personal impact, affecting our family dynamics and how we go about our daily lives. Currently, many states and cities are attempting to reopen the economy and work towards introducing a new normal. However, for those who are in the midst of a divorce or child custody case, that new normal will contain a variety of additional issues that will need to be addressed.
Whether you need to address trial postponements or child custody orders, you may be struggling with uncertainty about how your case should be handled. To ensure that these matters are addressed properly, you should work with a family law attorney who can help you determine the best steps to take to achieve success in your case.
Reopening Wisconsin's Court System
In March of 2020, the Wisconsin Supreme Court suspended all in-person hearings and jury trials and ordered judges to postpone trials until after May 22. A new order was recently issued to allow individual municipal and circuit courts to begin allowing in-person hearings and jury trials if the court is able to do so safely. These decisions will be made on a county-by-county basis.
It is important to note that due to the high volume of postponed cases and incoming cases, your case may not be heard immediately, or hearings or court appearances may still be conducted by Zoom or phone. If you had a hearing scheduled from the middle of March through May 22, the court will contact you and your attorney regarding rescheduled hearing dates.
Child Custody Orders
If a child custody order has been issued as part of your divorce, or if a temporary order has been put in place while your case is pending, that order will continue to remain in effect. If following your child custody order may put you and/or your child in danger, you may be able to work with the other parent to reach a temporary solution, or you and your attorney may be able to pursue an emergency motion with the court to address your concerns. When possible, you can use tools such as Facetime, Skype, or Zoom to maintain contact with your child during any times you are unable to physically spend time with them.
If you do not have a child custody order issued by the court, you may be able to communicate with your former partner and arrange a temporary placement schedule for your child. Communication and cooperation are key during this time, and as the courts continue to reopen, you can work to reach a more permanent solution for how child custody should be handled.
Contact a Milwaukee, WI Divorce Lawyer Today
As you work to resolve family law issues during this time of uncertainty, it is important to have a legal advocate on your side. If you need help addressing divorce and child custody concerns, contact a knowledgeable Milwaukee family law attorney from Gimbel, Reilly, Guerin & Brown, LLP. Although we have limited our in-person meetings, we are available by email, phone, or web conference. Call our office at 414-271-1440 to schedule your consultation.
Sources:
https://docs.legis.wisconsin.gov/statutes/statutes/767/IV/315
https://www.wicourts.gov/news/view.jsp?id=1216