Issues to Address in a High Net Worth Divorce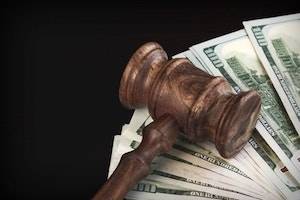 Property division is a component of any divorce, and in a high net worth divorce, this issue can be complex and hotly contested. Such divorces may require the assistance of forensic accountants to review voluminous financial documents and tax specialists to determine the tax costs and implications of dividing or transferring ownership of property.
Dividing Large and Complex Assets
It is usually accepted that a high net worth divorce involves liquid assets totaling more than $1 million. Those who fit this description often have a variety of businesses and accounts that have been created in order to take advantage of tax laws as well as to diversify assets.
In all cases of asset division, an attorney will first seek to identify what property is part of the marital estate. In Wisconsin, any property acquired or income earned by either spouse during the marriage is considered community property.
Second, an attorney will seek to determine how much that property is worth so that it can be equitably divided between spouses. Because of the variety of community property that usually is found in high net worth divorces, determining this valuation can be a complex undertaking. This part of property division is also complicated by the fact that each spouse often retains his or her own experts, and these experts may not agree.
For example, community property may include 401(k)s, pensions, venture capital funds, angel investments, and subordinated debt. To determine the value of these accounts, any number of aspects will need to be reviewed, including distributions, voting rights, future obligations, expected returns, probability of returns, restrictions on ownership transfer, status of testing or government approval, and liquidity.
Another piece of community property that often comes into play during property division proceedings is a family-owned business or other business interests held by either or both spouses. Often, a business valuation expert will need to be retained to determine how much the business is worth by looking at annual statements, accounts receivable, debt on the company, and goodwill.
In addition, many high net worth couples will have a prenuptial agreement. If valid, such an agreement will determine how assets will be divided. However, there may be issues affecting the validity of an agreement or the specific property it covers.
Call a Milwaukee, WI High Net Worth Divorce Lawyer
If you are considering a divorce that would be classified as high net worth, speaking to an attorney about your case should be your first step. High net worth divorce cases require experience and keen attention to detail. The knowledgeable Milwaukee divorce attorneys at Gimbel, Reilly, Guerin & Brown, LLP seek to get our clients what they deserve under the law. Schedule a consultation by calling our office at 414-271-1440.
Source:
https://www.forbes.com/sites/russalanprince/2015/09/22/when-the-wealthy-divorce-they-regularly-engage-forensic-accountants/#62f4bb11588d