6 Asset Categories to Address in a High Net Worth Divorce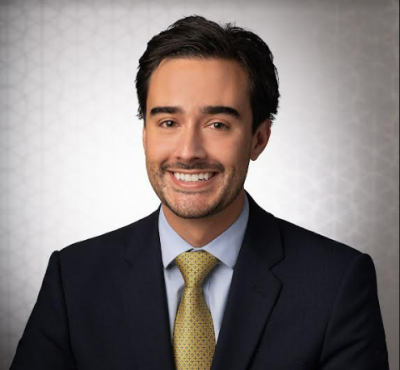 By: Attorney Max Stephenson and Paralegal Ali Jaeger
Getting a divorce can be a complicated and overwhelming process, and it will require you to address numerous financial issues and practical concerns, while also dealing with conflict with your spouse and emotional issues related to the end of your marriage. However, if you and your spouse have a high net worth, things can become even more complex. Because the decisions made during the process of dividing marital property can have a huge impact on your finances both now and in the future, it is important to understand which assets will need to be addressed and the best approach to take to protect your financial interests.
Dividing Different Types of Valuable Assets
Gaining a full understanding of the value of the different assets you own can be difficult enough, but you will also need to determine how to divide these assets fairly while ensuring that you will have the financial resources you need in the future. As you proceed with your divorce, you may need to consider assets such as:
Real estate: Your marital home and any other properties you own are likely to be among your most valuable assets. In addition to your primary residence, you may also need to consider vacation homes or income-generating properties, including any properties owned separately by you or your spouse. You may need to perform appraisals to ensure you understand the value of these assets, and you can determine whether either spouse will maintain ownership of a property or whether one or more properties will be sold during your divorce.

Business interests: If you or your spouse are business owners, you will need to determine how business assets may be divided or whether a business may need to be sold during the divorce process. Issues related to business assets can be complex, and you will likely need to perform a business valuation to ensure that you fully understand the present and future value of business ownership. With the help of financial experts, you can determine the best steps to take to make sure issues related to a business will be handled correctly.

Investment accounts: Investments such as stocks, bonds, and mutual funds can be very valuable, and they may need to be divided between you and your spouse. However, the value of these investments can fluctuate considerably over time, and you may need to work with financial professionals to make sure you understand how these assets may be valued and divided.

Retirement benefits: Retirement accounts such as 401(k) plans or IRAs, as well as employee benefit plans such as pensions, can provide you and your spouse with financial security as you prepare for the future. Determining how to divide these accounts and benefits is not always easy, and the proper steps will need to be taken to avoid taxes and penalties.

Personal property: Items such as jewelry, artwork, antiques, and collectibles may need to be appraised to ensure that you and your spouse understand their value and how they may be divided fairly. You may also need to address property such as cars, boats, motorcycles, furniture, exercise equipment, or any items that you keep in your home or use regularly.

Debts and liabilities - There are a variety of different types of debts that you and your spouse may have accrued during your marriage, including home mortgages, auto loans, student loans, credit card debts, or personal loans. You will need to determine which spouse will be responsible for paying which debts. Most of the time, it is preferable to pay off debts as much as possible before completing the divorce process, since this can help avoid financial difficulties or other concerns that may affect you and your spouse in the future.
Contact Our Milwaukee High Net Worth Divorce Lawyers
The legal and financial considerations involved in a high-net-worth divorce can be very complex, and in these situations, it is crucial to have an experienced divorce lawyer on your side. At Gimbel, Reilly, Guerin & Brown, LLP, our Milwaukee, WI high asset divorce attorneys can help you identify the different types of marital property you will need to address, and we can advise you on the best approach to take as you work to negotiate a divorce settlement. Contact us at 414-271-1440 to set up a free consultation.
Sources:
https://smartasset.com/financial-advisor/high-net-worth-divorce
https://www.cnbc.com/2020/12/10/avoid-these-mistakes-when-splitting-assets-in-a-divorce.html