Can I Share Custody of My Child Following a Wisconsin Divorce?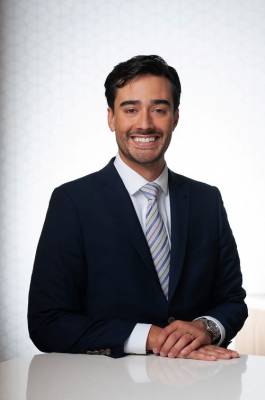 By Attorney Max Stephenson
During your divorce, you and your spouse will need to resolve issues regarding the custody of your children. In Wisconsin, child custody may be granted solely to one parent, giving them the responsibility to make decisions about how the child will be raised. However, in most cases, the court will decide that the parents should have joint or shared custody, and divorced or separated parents will work together to make decisions for their children. Joint custody is usually appropriate if both parents are able to perform parental duties, are able to work together, and have no current conditions or conflicts that would affect the children or their environment.
In addition to child custody, a divorce agreement will address the physical placement of children, which refers to the time the child will spend with each parent. Even if one parent is granted sole custody, the other parent may be allocated a reasonable amount of physical placement.
Deciding Custody and Physical Placement
When making decisions about whether to grant joint custody and how to divide physical placement, the court will take the following factors into account:
The wishes or preferences of the child; he or she must be mature enough to make such a decision.
The child's relationship with his/her parents, siblings, and other family members living inside the residence.
The child's ability to adjust to their home, school, and community.
The parents' wishes or preferences.
Any history of domestic violence, child abuse, negligence, or substance abuse by either parent.
The mental or physical health of those involved.
The quality and length of time that the child has spent with each parent in the past.
The child's developmental and educational needs.
The nature of cooperation and communication between the parents.
Any other additional factors that may affect the child's best interests.
Changing or Modifying Child Custody
To maintain stability for children, modifications or changes to a child custody order typically cannot be made within the first two years after the order is granted. However, modifications may be possible during this time if it can be demonstrated that the current arrangements are physically or emotionally harmful to the children. Modifications may be made after two years if it can be shown that there has been a "substantial change of circumstances" and that the proposed modification would be in the children's best interests.
Contact a Milwaukee, Wisconsin Child Custody Lawyer Today
Child custody cases can be highly complex and sensitive in nature. At Gimbel, Reilly, Guerin & Brown, LLP our attorneys are devoted to protecting your child's best interests, and we will work with you to make sure your child custody arrangements will meet your family's needs. Contact a Milwaukee family law attorney at 414-271-1440.
Sources:
https://docs.legis.wisconsin.gov/statutes/statutes/767