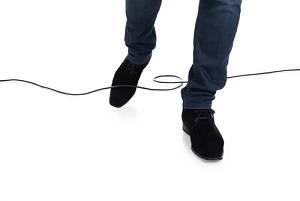 When people think of slips and falls, they generally imagine slick surfaces, like ice and snow, dangerous terrain, or risky behavior, such as carrying an oversized box down a narrow flight of stairs. Yet, according to the National Safety Council, slips and falls remain the leading cause of injury-related deaths among those aged 65 or older. But slips and trips are not just for the elderly; they also account for about five percent of all workplace injuries and around 15 percent of all accidental deaths. Moreover, a recent study found that, even among healthy, young adults, falls are surprisingly common.
Study on College Students Shows Falls, Trips Happen at Any Age
Conducted by researchers from Purdue University, a recent study on 94 college undergraduates shows that humans – regardless of their age – struggle to stay upright. With an average age of 19, these students were asked to answer a daily email over the course of 16 weeks. In it, they were asked if they had experienced a slip, trip, or fall in the last 24 hours. More than half (52 percent) reported 1,495 trips or slips by the end of the study, and 46 percent reported 82 full-blown falls.
...