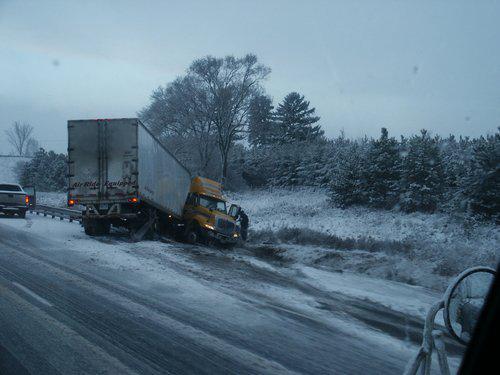 September of 2015 brought a new bill for Congress to contemplate regarding trucks on United States highways. Wisconsin Representative Reid Ribble introduced a bill to allow larger, heavier trucks on American roadways, called the Safe, Flexible, and Efficient (SAFE) Trucking Act (the SAFE Act). The SAFE Act is allegedly drafted in a manner that will increase highway productivity and decrease the amount of trucks on the road. The bill was drafted in response to a study conducted by the Department of Transportation earlier this year. That study, titled "Comprehensive Truck Size and Weight Limits Study," was done under federal law requiring such studies be completed under the Moving Ahead for Progress in the 21st Century Act.
What Does the SAFE Act Provide?
The bill is drafted to allow each state to individually determine whether to allow trucks carrying 91,000 pounds of cargo on their roadways. Under current federal law, 80,000 pounds is the weight limit for truck cargo. Although instinctively it seems as if having larger, heavier trucks on the roads might present an increased danger to drivers, proponents of the study, including Wisconsin Representative Ribble, cite the findings of the study, which asserts that large cargo trucks would be just as safe as they currently are, even if a sixth axle was added. To be sure, the study concludes that a sixth axle not only will help support the weight of the trailer (up to 91,000 pounds), but will also help improve the braking capacity of the truck. Configuring the tractor-trailers with a sixth axle still keeps the trucks in compliance with the Department of Transportation's federal bridge guidelines. If trucks have the sixth axle added, they will have the same or better stopping distance, even with extra cargo, and better pavement wear.
...