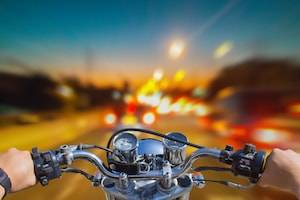 Recently, Harley-Davidson celebrated its 115 year anniversary with a weekend of motorcycle events in Milwaukee. The festivities included a parade, a demonstration of motorcycle driving skills by police and civilians, and factory tours.
For many people, a birthday or anniversary is a time to celebrate with an alcoholic beverage, but it is important to remember that drinking and riding motorcycles do not mix. The law in Wisconsin is clear: motorcyclists cannot drive with a BAC (blood alcohol content) of .08% or greater. In addition, driving under the influence, also known as operating while intoxicated (OWI), comes with stiff penalties in Wisconsin.
Impaired Motorcycling Statistics
Driving a motorcycle while under the influence is responsible for a large number of deaths each year in the United States. According to the National Highway Traffic Safety Administration (NHTSA), in 2016, there were 4,950 motorcyclists killed in traffic accidents. Of those, 1,259 (25 percent) were alcohol-impaired with a BAC that was over the legal limit.
...