Motorcyclists Should Celebrate Responsibly to Avoid OWIs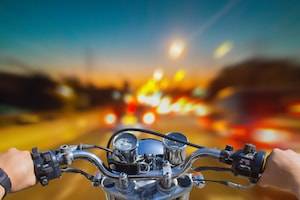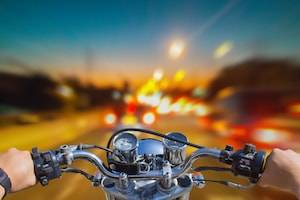 Recently, Harley-Davidson celebrated its 115 year anniversary with a weekend of motorcycle events in Milwaukee. The festivities included a parade, a demonstration of motorcycle driving skills by police and civilians, and factory tours.
For many people, a birthday or anniversary is a time to celebrate with an alcoholic beverage, but it is important to remember that drinking and riding motorcycles do not mix. The law in Wisconsin is clear: motorcyclists cannot drive with a BAC (blood alcohol content) of .08% or greater. In addition, driving under the influence, also known as operating while intoxicated (OWI), comes with stiff penalties in Wisconsin.
Impaired Motorcycling Statistics
Driving a motorcycle while under the influence is responsible for a large number of deaths each year in the United States. According to the National Highway Traffic Safety Administration (NHTSA), in 2016, there were 4,950 motorcyclists killed in traffic accidents. Of those, 1,259 (25 percent) were alcohol-impaired with a BAC that was over the legal limit.
The NHTSA also reports that 39 motorcyclists died in 2016 in Wisconsin while riding with a BAC over the legal limit. This figure represents half of all motorcycle rider deaths in Wisconsin for that year.
OWI Sentences under Wisconsin Law
Wisconsin treats cars and motorcycles the same for purposes of OWI. Under state law, those convicted of their first OWI will likely face a fine, driver's license suspension for six to nine months, and mandated alcohol abuse counseling. Penalties increase for subsequent OWI convictions, whether on a motorcycle or in a car.
In the case of cars, depending on the offender's BAC level, a driver may be required to have an ignition interlock device (IID) installed in their vehicle for one year. However, it is difficult if not impossible to find a company that provides IIDs for motorcycles.
Contact a Milwaukee DWI/OWI Defense Lawyer
OWI charges brought against motorcyclists are often not viewed leniently by prosecutors and judges, due to the danger that drivers cause to themselves and others when they drink and drive. In this situation, a person charged with operating a motorcycle while intoxicated is advised to hire an attorney who understands the options typically afforded to someone charged with an OWI, whether it be a first, second, or subsequent offense.
The skilled Milwaukee, WI motorcycle OWI attorneys at Gimbel, Reilly, Guerin & Brown, LLP have represented many OWI clients as they go through the criminal and administrative processes, and we will work to help you minimize the consequences of an OWI arrest on your life. Call our firm today at 414-271-1440.
Sources:
https://www.harley-davidson.com/us/en/events/milwaukee-115th.html
https://wisconsindot.gov/Pages/dmv/license-drvs/susp-or-rvkd/owi.aspx
https://crashstats.nhtsa.dot.gov/Api/Public/Publication/812492