Border Crossing Implications with an OWI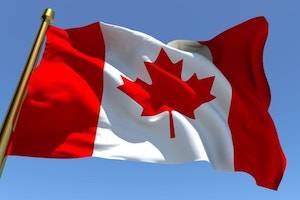 By: Kenneth Baker
The restrictions imposed by an OWI conviction can be quite burdensome. Some restrictions, however, are not known to individuals that have been charged with an OWI. For example, Canadian Immigration officers have the power to deny persons with OWI convictions from crossing the border into Canada. In fact, if you have been arrested or convicted for driving under the influence of drugs or alcohol, regardless of whether it was a felony or a misdemeanor, you may be criminally inadmissible to Canada or denied entry.
Canadian Immigration Officials have introduced a new entry requirement, known as an Electronic Travel Authorization (eTA). In order to receive an eTA, individuals have to disclose their criminal convictions, which may bar them from entering Canada. Even if you will not be driving in Canada, you can still be denied entry. Individuals who have been acquitted of an OWI can still be stopped at the border and denied entry. This stringent border patrol comes as a surprise to many US citizens.
Canada does offer a rehabilitation program that will overcome some criminal convictions. There are two ways in which an individual can be rehabilitated for means of entering the Canadian Border with an OWI. The first is a Temporary Resident Permit. This permit lasts a specific amount of time, and the person applying for it must have "good reason" to be allowed entry into Canada.
The second option is a full Criminal Rehabilitation. This is a permanent solution that allows an individual to ask the immigration official to discharge their OWI conviction. However, applying for Criminal Rehabilitation has significant hurdles. An individual must wait five years after his or her sentence is completed before he or she can apply. If 10 years has elapsed since the completion of the sentence, he or she is automatically deemed rehabilitated.
Unlike the TRP, a criminal rehabilitation lasts for the rest of your life, and you are free to travel to Canada at any point. Once an application is filed with the Canadian Immigration Office, a representative will review the application and make a determination concerning the criminal rehabilitation. The representative has six factors that he or she considers when reviewing an application:
The number of offenses and the circumstances and seriousness of each offense;
Your behavior since committing the offense(s);
Your explanation of the offense(s) and why you are not likely to re-offend;
Any support you receive from your community;
Why you think you are rehabilitated; and
Your present circumstances.
The process to rehabilitate your criminal conviction can take some time (9+ months), so if you plan on traveling to Canada and are concerned about your criminal record, contact our office to help assist you in the application process.
While our northern neighbor has some stringent rules, what about visiting our southern border? Mexico does not have an explicit restriction on entry for individuals convicted of an OWI. While some criminal convictions may deem a person ineligible to enter Mexico, an OWI is not one of them.
However, be aware that Mexico does impose a $20 tourism tax when you cross the border. If you are flying, the $20 is usually included in your airline ticket. but if you drive, you will have to pay it at any bank in Mexico.
If you are planning on traveling to Mexico or Canada and you have been convicted of a crime, contact one of our skilled Milwaukee criminal defense attorneys at the law offices of Gimbel, Reilly, Guerin & Brown, LLP who can help assist you in the application process. You can reach our firm at 414-271-1440 or visit our website at grgblaw.com.