Learn Why Uber Has Not Lowered Drunk Driving Fatalities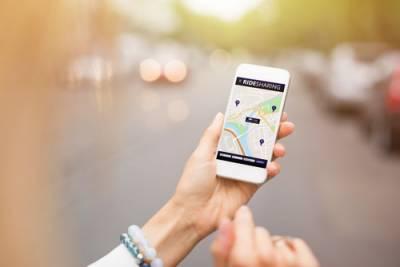 A recent study has found no significant reduction in drunk driving fatalities due to the rollout of the ridesharing app Uber. This comes as a surprise to many as Uber has been viewed as an option to traditional taxis and public transportation and often gives rides to those who have been drinking. The ridesharing company began offering services in Milwaukee in 2014, and it has become a popular way for many to get around town safely.
Explaining the Study
Researchers explained the counterintuitive results by pointing to several factors:
1. Those who take Uber previously used taxis or public transit after a night out.
2. Drunk drivers with impaired thought processes will opt to drive home for free and risk getting caught instead of paying for a ride. While it is estimated that there are 121 million drunk drivers on the road each year, only 1.1 million people are arrested in the United States annually.
3. There are not enough Uber drivers to change drunk driving fatalities, which is a large-scale problem. There are hundreds of thousands of Uber drivers, but there are 4.2 million people who drive drunk each month in this country.
Uber's Side of the Story
Uber often cites to an earlier study, which demonstrated that there was a 3.6 to 5.6 percent decrease in drunk driving fatalities in California due to their services. The researchers in the newer study believe that their analysis is more comprehensive and examines more data points.
Furthermore, Uber references another survey in which 80 percent of its users said that their services help them from drinking and driving. Additionally, the company claims that peak times are weekend nights when people are more likely to be drinking.
Researchers of the new study say that they will continue to look at drunk driving fatality rates and ride sharing apps. It may be that smaller towns with fewer taxis and public transport options will benefit more from ridesharing apps.
Contact a Milwaukee WI Criminal Defense Lawyer
If you have been charged with an OWI, you should seek legal counsel. An experienced lawyer can be highly effective in your defense. Whether this is your first OWI or you are a repeat offender, OWI charges are serious and can affect your life in many ways. Contact the Milwaukee criminal defense attorneys at Gimbel, Reilly, Guerin & Brown, LLP by calling 414-271-1440. Schedule your initial meeting today.
Sources:
http://money.cnn.com/2016/07/29/technology/uber-drunk-driving/
https://academic.oup.com/aje/article/184/3/192/2195589/Uber-and-Metropolitan-Traffic-Fatalities-in-the