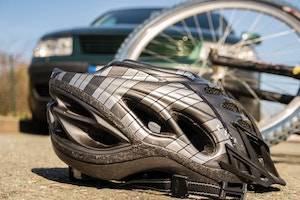 Though it is not the law in Wisconsin, wearing a helmet provides a substantial amount of protection in the instance of a bicycle accident. In fact, according to the Wisconsin Department of Transportation, wearing a helmet can prevent approximately 85 percent of head injuries in bicyclists. Head injuries can result in multiple types of complications that affect thought processes, coordination, personality, and mobility.
Wisconsin Bicycle Law
Wisconsin law considers bicycles to be the same as motor vehicles. Bicyclists, like drivers, must ride in the same direction as traffic and follow all other traffic laws. Likewise, bicycles are to be treated as an equal user on the road.
...