Government's Probe into Pedestrian and Bicyclist Injuries Offers Disappointing Results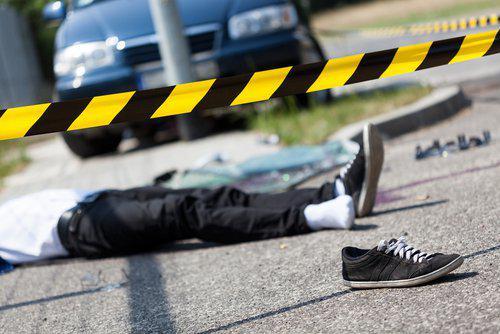 Government officials are noticing a disturbing trend: although most of the nation is seeing a decrease in the number of automobile accidents and injuries (Wisconsin's increased in 2015), there has been a drastic increase in the number of
severe and fatal injuries to pedestrians
and bicyclists over the last decade. The recent government probe into why this increase is happening is providing little information as to how the problem may be fixed.
U.S. Representatives Launch Government Accountability Office Study
In an effort to determine what is causing the increase in pedestrian and bicycle accidents, U.S. Representatives Rick Larsen, Eleanor Holmes Norton, and Peter DeFazi launched the Government Accountability Office. More importantly, they wanted to determine if there were any barriers to improving the overall safety of bicyclists and pedestrians. To do this, officials:
Examined National Highway Traffic Safety Administration (NHTSA) data and National Automotive Sampling System data from 2004 to 2013;
Analyzed census data from 2005 to 2013;
Interviewed officials from seven major cities across the country;
Talked to U.S. Department of Transportation staff in three states; and
Spoke with people from 22 different bicycle and pedestrian advocacy organizations.
Their efforts did not turn up quite as much information as they had hoped. In fact, other than unearthing some highly disturbing statistics on just how grave the situation has become for pedestrians and bicyclists, they found very little in terms of how to solve the problem.
Sharp Increase in Pedestrian and Bicyclist Fatalities
While total traffic fatalities decreased by about 24 percent from 2004 to 2013, officials found that bicyclist and pedestrian deaths suffered a sharp and drastic increase during that time period, going from 1.9 percent and 10.9 percent to 2.3 percent and 14.5 percent of the total number of fatalities, respectively. Alcohol and distracted driving were found to be major factors, with alcohol contributing to 32 percent of all fatal bicycle and car crashes and 55 percent of all pedestrian and car crashes.
Little Information on Road Design and Engineering Problems
Despite being one of the major points officials hoped to cover in their study, they found very little information on how much design and engineering issues contribute to pedestrian and bicycle accidents. Part of the problem is that, when it comes to pedestrian and bicycle fatalities, little information is collected in general. This creates a serious barrier in determining what initiatives may help improve safety and which are already working. Larsen, who says he wants to see more action and funding put into pedestrian and bicyclist safety, allegedly plans to introduce a new measure next year that would require more data collection on bicyclist and pedestrian accidents. However, little is being said as to how that data might be used in the push for better safety laws, regulations, or provisions.
Pedestrian or Bicycle Accident? You May Be Able to Seek Compensation
Pedestrians and bicyclists are often at the greatest risk for death or injury in a traffic accident. If you or someone you love have been involved in a pedestrian or bicycle accident, and someone else's negligence is to blame, you may be able to seek compensation. Dedicated, determined, and resourceful, the skilled
Milwaukee personal injury attorneys
at Gimbel, Reilly, Guerin & Brown LLP, have more than 40 years of experience handling complex accident claims. Schedule your consultation to find out how we may be able to help with your case. Call
414-271-1440
today.
Source:
https://nextcity.org/daily/entry/federal-study-bike-pedestrian-safety-data-more-funding