What Are the Consequences of Package Theft in Wisconsin?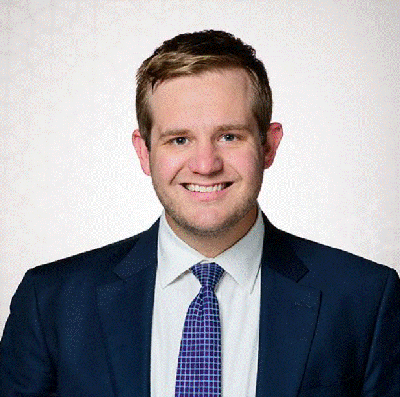 By: Attorney Cameron Weitzner
During the holiday season, the number of packages being sent and received throughout the United States increases significantly. As people order products online and have them shipped to their homes or receive gifts sent by loved ones, packages can accumulate on a home's porch or doorstep on a daily basis. These packages can be a tempting target for thieves, and package theft has become an increasingly significant issue in the U.S. in recent years.
The state of Wisconsin is no exception to this trend, and in fact, the city of Milwaukee currently ranks ninth in the United States among cities where package theft occurs most often. In response to this issue, law enforcement is taking steps to combat theft, and those who have been accused of these types of offenses will need to understand their options for defense.
What Constitutes Package Theft in Wisconsin?
Whenever a person is accused of taking someone else's property without that person's permission and with the intent of permanently depriving the person of being able to possess said property, they may be charged with theft. In Wisconsin, theft is a Class A misdemeanor if the property stolen was worth $2,500 or less.
However, to address package theft and similar offenses, Wisconsin has also defined an offense known as "theft of mail." This offense will apply if a person is accused of taking letters, packages, or other forms of mail from someone else's residence, including items delivered by the U.S. Postal Service or other delivery companies. The specific charges for theft of mail will depend on the number of items a person is accused of stealing as part of a single "course of conduct." That is, if a person allegedly took multiple items from different people's homes, these incidents may be grouped together into a single offense, and the following charges may apply:
Theft of fewer than 10 items - Class A misdemeanor, punishable by a prison sentence of up to nine months and a fine of up to $10,000.

Theft of 10 to 29 items - Class I felony, punishable by a prison sentence of up to 3.5 years and a maximum fine of $10,000.

Theft of 30 or more items - Class H felony, punishable by a sentence of up to six years in prison and a maximum $10,000 fine.

Theft of mail addressed to an at-risk adult - Class H felony. This charge may apply if the recipient of mail that was allegedly stolen had physical or mental disabilities or was an elder.
Additionally, if convicted, a person may be required to pay restitution to the victim(s) for the losses they experienced as a result of package theft. Depending on the nature of the offense, the person's criminal history, and other factors, a conviction may result in a sentence of probation, the requirement to complete community service or counseling, or other consequences that could affect multiple aspects of the person's life.
Contact Our Milwaukee Package Theft Defense Lawyers
Package theft is a serious crime that can carry significant consequences in Wisconsin—including hefty fines and potential jail time. If you have been charged with package theft in Wisconsin, it is important to take these charges seriously and seek legal counsel immediately. At GRGB Law, LLP, our Milwaukee, WI theft defense attorneys can help you understand your options in these cases, and we will guide you through every step of the legal process while fighting to protect your rights. Contact us today at 414-271-1440 to learn more about how we can help with your case.
Sources:
https://www.wisn.com/article/milwaukee-among-the-worst-cities-for-porch-pirates/42089978
https://docs.legis.wisconsin.gov/statutes/statutes/943/iii/20
https://docs.legis.wisconsin.gov/document/statutes/943.204