OWI Arrests May Increase in Wisconsin During the Holiday Season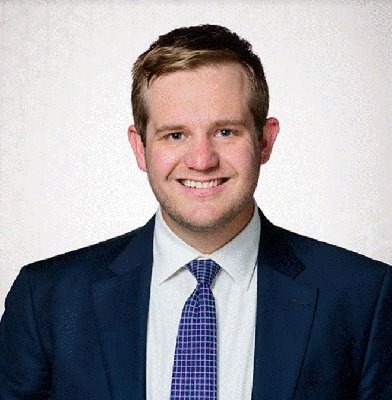 By: Attorney Cameron Weitzner
While drunk and intoxicated driving are serious issues at all times of the year, they can be a significant concern during the holiday season. Between Thanksgiving and New Year's Day, OWI cases often increase, and they can lead to accidents that may result in serious injuries or death. Wisconsin officials have reported that during the 2021 holiday season, 373 accidents involving intoxicated drivers occurred throughout the state, and these crashes led to 192 injuries and seven deaths. In their efforts to prevent drunk driving, law enforcement officials may increase the number of arrests that are performed during the holidays. Drivers who may potentially face OWI charges will need to be aware of the best ways to address these issues, and they can do so with the help of a criminal defense attorney.
Increased OWI Enforcement During the Holidays
Law enforcement agencies across Wisconsin typically increase their presence during the holidays. In 2022, state officials are promoting a "Drive Sober or Get Pulled Over" campaign. By increasing awareness of the risks of drunk driving accidents, as well as the criminal charges that a person may face if they are arrested for OWI, the state is hoping to prevent injuries and deaths. While officials have stated that the goal of this campaign is to raise awareness rather than to increase arrests, the focus on preventing drunk driving may lead police officers to be on the lookout for drivers who may be intoxicated, which may lead to traffic stops and OWI charges for drivers who have been drinking.
The Risk of an OWI Arrest Increases During the Holidays
There are a number of factors that often lead to increased alcohol consumption and substance use during the holiday season. Holiday celebrations such as office parties, time spent with friends, and family get-togethers often involve alcohol consumption. Substance abuse can also be a concern due to the increased levels of stress that many people experience during this time of year. Because of these issues, more people are likely to get behind the wheel after drinking, putting them at risk of being arrested and charged with OWI.
In many cases, people are more likely to be pulled over on suspicion of intoxicated driving if they are out late at night or on weekends. Police officers often patrol areas such as bars, restaurants, and other popular locations where people may be out celebrating with alcohol or drugs. They may also pull over drivers who are driving erratically or too slowly, since these may be indicators of alcohol or drug impairment.
It is important to remember that Wisconsin has strict laws regarding driving under the influence of drugs or alcohol. If a person's blood-alcohol level is above the legal limit of .08 percent, they can be arrested and charged with OWI. For a first or second OWI, a conviction may not require a person to serve time in prison, but their driver's license may be revoked for six to nine months, and they may be required to use an ignition interlock device in their vehicle for one year. A third OWI conviction can result in a prison sentence from 45 days to one year, as well as a driver's license revocation. Felony charges will apply for fourth or subsequent OWI convictions, and a person may be sentenced to multiple years in prison and longer periods of license revocation.
Contact a Milwaukee, WI OWI Defense Lawyer
This holiday season, it is more important than ever to exercise caution when driving after consuming intoxicants – including alcohol or prescription medications that could affect your judgment or reaction time behind the wheel. If you are arrested on suspicion of intoxicated driving, it is important to work with a skilled Milwaukee OWI attorney who can help you determine the best steps to take as you defend against these charges. At GRGB Law, LLP, we can examine your situation and help you understand your options, and we will provide you with the legal representation you need during your case. Contact us today at 414-271-1440 to learn more about how we can assist you in these difficult situations.
Sources:
https://www.wearegreenbay.com/news/local-news/law-agencies-across-wisconsin-partaking-in-drive-sober-or-get-pulled-over-campaign/
https://wisconsindot.gov/Documents/safety/education/drunk-drv/owi-penchrt.pdf