How Will the Coronavirus Affect my Restaurant or Bar Business?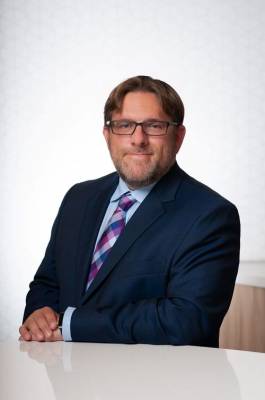 By Attorney Chris Strohbehn and Law Clerk Nathan Froemming
Business Interruption Insurance Coverage
With COVID-19 spreading rapidly, Wisconsin Governor Tony Evers issued an executive order on March 17th forcing restaurants and bars across the state to close their doors. As a result, restaurant and bar owners are losing significant income, and they will be likely to incur additional expenses because of the coronavirus pandemic. These disruptions are likely to lead to a significant increase insurance claims by tavern owners against insurance policies that offer business interruption coverage. Whether these claims will be covered will depend on the terms and conditions included in a policy, as well as the circumstances surrounding the losses suffered by the bar or tavern.
Successful business interruption insurance claims regarding infectious diseases are uncommon. In fact, the law regarding business interruption coverage related to epidemics or pandemics of infectious diseases is limited in the U.S., and these types of cases are often unique.
When Does Business Interruption Insurance Coverage Apply?
Business Interruption insurance is often included as part of a more extensive property insurance policy. Typically, this type of coverage provides protection against economic losses that result from a business's inability to use insured property that has been damaged by a covered peril.
Business interruption coverage usually provides indemnification for any loss of revenue that would have been earned by a business if an interruption had not occurred. While the language in a policy regarding coverage can vary depending on the insurer and the terms that have been negotiated, provisions may use language such as the following:
This policy insures against loss resulting directly from necessary interruption of business caused by physical loss or damage by a peril not otherwise excluded herein to insured property of the Insured, all subject to the terms and conditions of this policy.
Usually, standard policies for business interruption coverage will require a business owner to demonstrate the following in order to recover for losses: (1) the business experienced physical damage, (2) to insured property, (3) which was caused by a peril covered under the policy, (4) which resulted in quantifiable losses because of business interruption, (5) and these losses occurred during the time period needed to restore property that was damaged.
How Does Wisconsin Law Address Business Interruption Coverage?
Decisions about whether an insurance claim will be covered will be based on the language included in an insurance policy and the facts involved in the case, including the circumstances of the loss. In most cases, claims under business interruption coverage are based on physical losses to property that is covered under a policy. Some examples include damage caused by natural disasters or fires. This requirement is followed by Wisconsin courts. For instance, in the case of Pamperin Rentals II, LLC v. R.G. Hendricks & Sons Constr., Inc., a construction company made a claim under an insurance policy, but the court determined that the property damage it experienced was not subject to coverage, since the company did not suffer physical injury or loss to property covered under the policy. In cases involving COVID-19, business owners will need to determine whether losses due to the coronavirus will be considered physical damage to property covered under a policy.
Are Coronavirus-Related Losses Considered Physical Damage to Property?
Normally, there needs to be an actual physical loss to insured property. Because the type of damage the coronavirus might inflict upon insured property at this time is an unknown, business interruption losses arising from coronavirus will be reviewed closely.
However, restaurant owners in Louisiana have already begun litigation arguing that the coronavirus physically infects surfaces and that the coronavirus is like gaseous fumes, which have been found to constitute a physical loss. It is important to always remember that whether insurance claims are covered will depend on the language of the insurance policy and the facts surrounding the loss. Therefore, restaurant and bar owners should always remember to review and check the individual terms of their insurance policy. Alternatively, they should reach out to experienced attorneys for assistance in reviewing their options.
What About Damages Caused by a Civil Authority?
A business may experience losses due to restrictions put in place by the governor or local officials that affect their ability to continue operating. In these cases, business owners will want to determine whether government-mandated closures will trigger coverage for losses in their insurance policy. In some cases, CGL policies offer coverage endorsements based on "interruption by civil authority." Decisions by the Wisconsin Supreme Court could potentially provide a basis for insurance coverage in these types of cases. Adelman Laundry & Cleaners, Inc. v. Factory Insurance Ass'n, 59 Wis. 2d 145 (1973).
Unemployment Benefits for Restaurant or Bar Owners
Can a business owner receive unemployment benefits if he or she was forced to close his or her business because of the coronavirus? Generally, a person is eligible for unemployment benefits only if all the following apply:
The person is able to work and available for work.
The person has registered for work in the manner prescribed by the Department of Workforce Development.
The person conducts a reasonable search for suitable work during that week and provides verification of that search to the Department.
If the person is claiming benefits for a week other than an initial week, the person provides information to the Department.
However, because of the coronavirus, Governor Evers has waived the work search requirement for eligibility to receive benefits. In addition, "corporate officers are limited to four weeks of benefits depending on their percentage of ownership and/or relationship to owners of the business. Should the corporation cease operations due to economic unviability, the officer/owner may be eligible for unreduced benefits." This means that if you, as a corporate officer, are the owner of your own business, you may be eligible for unemployment benefits. However, this rule applies only to certain corporations and other business entities.
It is important to note that some corporations may elect to exclude qualified corporate officers from "employment" under Wisconsin's Unemployment Insurance law. The excluded officer's wages are not subject to state Unemployment Insurance taxes. Therefore, these excluded officers will not be entitled to draw unemployment benefits.
Employers who have elected to exclude their principal corporate officer wages can rescind the exclusion. Employers must notify the Department of Workforce Development before March 31 of the year they wish to reelect coverage of corporate officers. Wisconsin law allows employers to exclude principal officers and reelect coverage of those officers only once. Therefore, future elections to exclude principal officers will not be approved.
If restaurant or bar owners know that they have previously made this election, they may wish to rescind this election to be able to receive unemployment benefits. Business owners should discuss these options with their trusted advisors.
Contact a Milwaukee, Wisconsin Business Law Attorney Today
If your restaurant or bar business has been severely affected by the coronavirus, you should contact the skilled Milwaukee business lawyers from Gimbel, Reilly, Guerin & Brown, LLP as soon as possible. We will help guide you through these difficult times as a small-business owner. Contact our office at 414-271-1440 to schedule a consultation today.
Sources:
https://www.natlawreview.com/article/coronavirus-factors-insurance-industry-to-consider-part-1-business-interruption
https://www.allstate.com/tr/business-insurance/business-interruption-coverage.aspx
https://www.jdsupra.com/legalnews/will-business-interruption-insurance-39690/
Pamperin Rentals II, LLC v. R.G. Hendricks & Sons Constr., Inc., 2012 WI App 125, 344 Wis. 2d 669, 825 N.W.2d 297
Adelman Laundry & Cleaners, Inc. v. Factory Insurance Ass'n, 59 Wis. 2d 145 (1973).