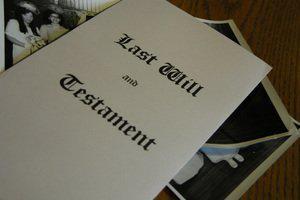 In 2008, Congress passed a resolution proclaiming the third week in October as National Estate Planning Awareness Week.  The resolution noted that "Many Americans are unaware that lack of estate planning and financial illiteracy may cause their assets to be disposed of to unintended parties by default through the complex process of probate."  It is estimated that more than 50% of the adult population, roughly 150 million Americans, do not have an up-to-date estate plan to protect themselves, and their families' assets.
Who Benefits From Estate Planning?
The purpose of estate planning is to develop a strategy that will maintain the financial security of individuals through their lifetime and ensure the intended transfer of their property and assets at death, while taking into consideration the unique circumstances of their families.  All too often, we hear:
...