The Future of Your Wisconsin Estate Plan and COVID-19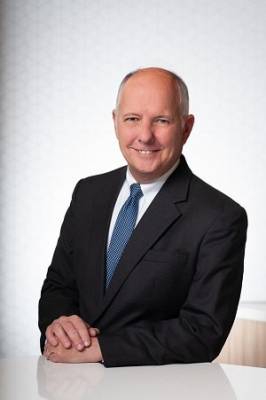 During unpredictable times such as a health crisis, it is only natural for individuals to think about the future of their assets if something were to happen. Legally protecting your family assures your assets will pass according to your wishes after you have passed away. That is why it is critical to plan ahead and create an estate plan with the help of a knowledgeable attorney who can make sure your wishes are carried out.
Important Estate Planning Documents
No matter what point of your life you are in, we recommend the following estate planning documents to be created:
Creating or Modifying Your Will
Although anyone can draft a will themselves, it is best to consult a lawyer. They will make sure all your T's are crossed, and I's are dotted before your will goes into effect. If you have already written your will, but wish to update it, your current one can be amended or revoked to be valid and consistent with your wishes. You can revoke your will by tearing, burning, or abolishing, destroying all or a part of your will, or allowing another individual to tear, burn, destroy or abolish all or a part of your will. Before doing so, be sure to have a new plan in place.
Appointing a Power of Attorney
A power of attorney (POA) is a legal document that allows an individual to appoint an individual to act on his or her behalf for medical and financial matters if he or she becomes unable to do so. The POA for financial matters is effective upon execution. The POA for healthcare matters must be activated by two treating physicians or psychologists. The legal document will indicate exactly what power(s) the appointed individual has. If you have already selected your power of attorney, and wish to revoke his or her power, you may do so whenever you would like, as long as you are mentally capable. The revocation must be done in writing and witnessed by at least two other individuals.
Fulfilling the Requirements During the Pandemic
Social distancing and limited in-person meetings may pose a challenge in fulfilling the requirements for your estate planning documents. However, most of your work can be done remotely, and signatures can be both provided and witnessed at a distance. Within the state of Wisconsin, your will does not need to be notarized for it to become a legal document, thus allowing for the entire process to go much quicker.
Contact a Milwaukee, WI Wills and Trusts Lawyer
If your affairs are not in order, it is not too late to create an estate plan. Allow Gimbel, Reilly, Guerin & Brown, LLP to help you with drafting these important legal documents. Speak with a skilled Milwaukee, WI estate planning attorney from our office to assist with creating or modifying your will, trust, or power of attorney. Call us today at 414-271-1440 or contact us online to schedule a free consultation.
Source:
https://docs.legis.wisconsin.gov/statutes/statutes/853