National Estate Planning Awareness Week, October 19-25, 2015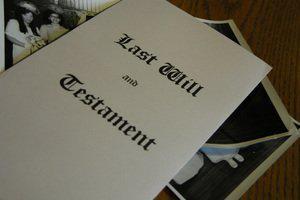 In 2008, Congress passed a resolution proclaiming the third week in October as National Estate Planning Awareness Week.  The resolution noted that "Many Americans are unaware that lack of estate planning and financial illiteracy may cause their assets to be disposed of to unintended parties by default through the complex process of probate."  It is estimated that more than 50% of the adult population, roughly 150 million Americans, do not have an up-to-date estate plan to protect themselves, and their families' assets.
Who Benefits From Estate Planning?
The purpose of estate planning is to develop a strategy that will maintain the financial security of individuals through their lifetime and ensure the intended transfer of their property and assets at death, while taking into consideration the unique circumstances of their families.  All too often, we hear:
"I'm too young to do estate planning."
"All my property is titled in joint tenancy with my spouse so I don't need a will."
"Estate planning is only for the super-rich."
"Estate planning is too complicated and expensive."
"Doesn't the government provide for that?"
"We did our wills right after we got married 30 years ago and see no need for further planning."
Advantages of Estate Planning
Estate planning is an important process that can help protect you, your family, and your assets.  Proper estate planning saves you and your loved ones money, passes your assets in the way you desire, provides direction during incapacitation, determines care for your children, and bestows peace of mind.  Estate planning enables clients to pass on assets to their heirs without the delay and significant expense of probate.  In addition, we can discuss methods to minimize tax implications and prepare for any potential costs related to nursing home care.
Conclusion
National Estate Planning Awareness Week is the perfect time to make sure your affairs are in order in the event of sickness, an accident, or untimely death.   Contact Attorney Denis Regan and begin your estate plan today.  If you already have a plan, it's a good time to review your plan to make needed adjustments to beneficiary designations or modify retirement accounts and insurance policies.  Call us today at 414-271-1440.