The Benefits of Creating a Living Trust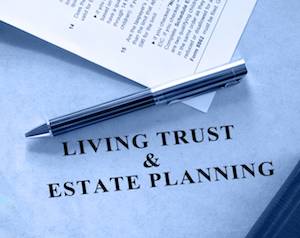 If you are at the stage of your life in which you are considering how your estate will be passed on to your loved ones, one option to consider is a living trust. A living trust can accomplish many of the same objectives as a will, and it has several key benefits that wills do not have.
What Is a Living Trust?
A trust is a written document that names someone in charge to manage property for the benefit of others. A trust is classified as "living" when it is created by the property owner when he or she is alive. A living trust is also known as a revocable trust or a living revocable trust.
At any point, the person who created the living trust can change the terms of the trust or eliminate it altogether. When the creator of the living trust dies, the trust typically is not open to further change. A living trust is also known as a revocable trust or a living revocable trust.
A living trust is designed to allow for the easy transfer of the trust creator's assets. Typically, the trust creator will "fund" the trust by changing ownership of the assets he or she wishes to move into the living trust. For example, bank and investment accounts would no longer be in your name but rather the name of the living trust.
Benefits of a Living Trust
You first want to determine if a living trust is right for you and your family. Key benefits include:
Avoiding probate: This is perhaps the No. 1 reason why someone elects to create a living trust. The probate process is required if you decide to use a will for your estate's succession. This means there could be long waiting periods before heirs gain control of your estate's property. You will likely need a will in addition to a living trust for property not placed in the trust.
Planning for a mental disability: A living trust can prepare your estate in the event you become mentally incapacitated. The living trust can specify when you will be considered mentally incompetent (usually a doctor's diagnosis). At this point, the successor trustee you designate can step in to manage the trust.
Maintaining privacy: Unlike a will, trust documents do not need to be filed with the court. Typically, anything filed with the court is subject to public request.
Contact a Milwaukee, WI Living Trust Lawyer
If you want the peace of mind that a living trust offers, seek experienced legal counsel. As with all estate planning, creating a living trust must be done with strict compliance to Wisconsin law. Failure to properly set up a living trust can mean major conflicts after you have passed away. Our skilled Milwaukee, WI living trust attorneys can assess your estate, develop an appropriate succession strategy, and execute that plan. Call the law offices of Gimbel, Reilly, Guerin & Brown, LLP at 414-271-1440 to set up an appointment.
Source:
https://www.wisbar.org/forpublic/ineedinformation/pages/revocable-living-trusts.aspx